San Jose del Pacifico, Oaxaca: Magic Mushrooms and Mountains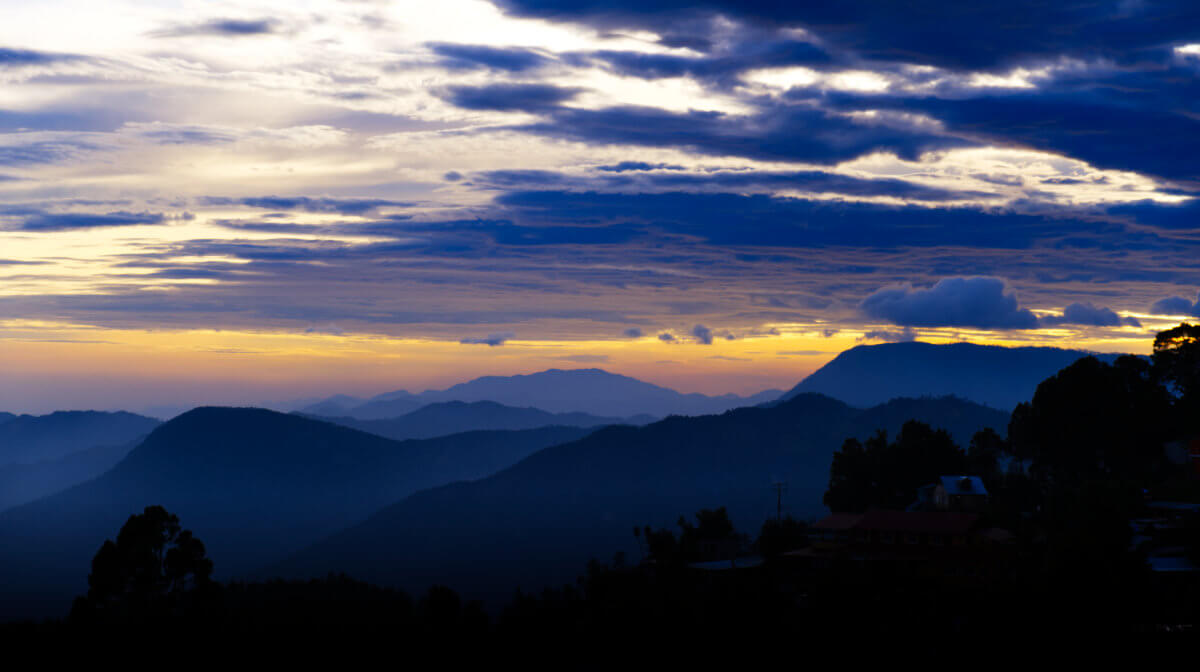 In the misty mountains, over 8,000 feet above sea level, is San Jose del Pacifico, Oaxaca. This small town has become a popular destination for travelers because of the magic mushrooms that grow in the wild. But you'll soon discover that it has more to offer than a transcendental trip. As another traveler expressed, "San Jose is magical without mushrooms. Just breathing the air is amazing!"
It's true. San Jose del Pacifico is an extraordinary place to disconnect, get in touch with nature, and as a result connect more fully with yourself. The pine forests create a peaceful environment for hikes. The chilly temperatures are conducive to an authentic temazcal ceremony. And in the evenings, the clouds settle low into the mountains for stunning views of the setting sun above the clouds.
This article may contain affiliate links. This means if you click a link on our blog and make a purchase, we earn a commission at no additional cost to you. For full information, please see our disclosure.
Things to do in San Jose del Pacifico, Oaxaca
I believe travelers should envision a visit to San Jose as a self-guided wellness retreat. This is the place to pause and reconnect with your spirit. While the most popular thing to do in San Jose del Pacifico is to eat magic mushrooms, it should not be your only focus. That being said, I can't imagine a better place to experience mushrooms in Mexico.
Experience a Temazcal in San Jose del Pacifico
With a climate that leans towards cold and a common desire to renew, San Jose is also the perfect location to experience a temazcal. This ancient ceremony is a spiritual steam bath to cleanse and ground yourself with the earth.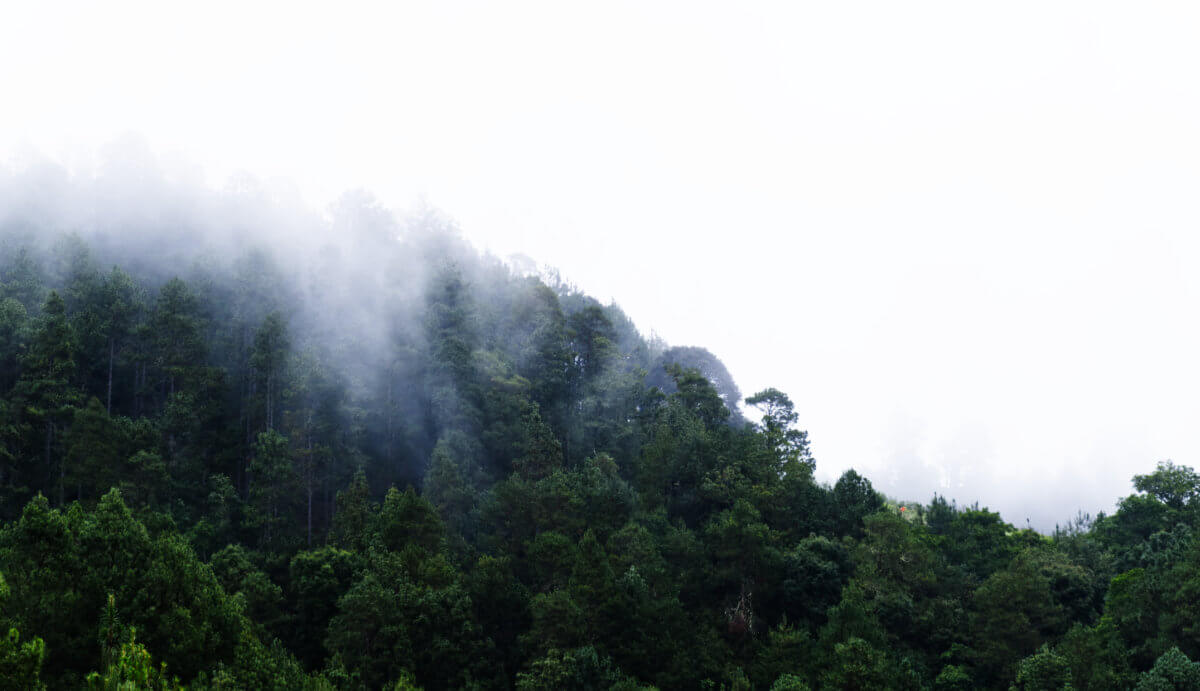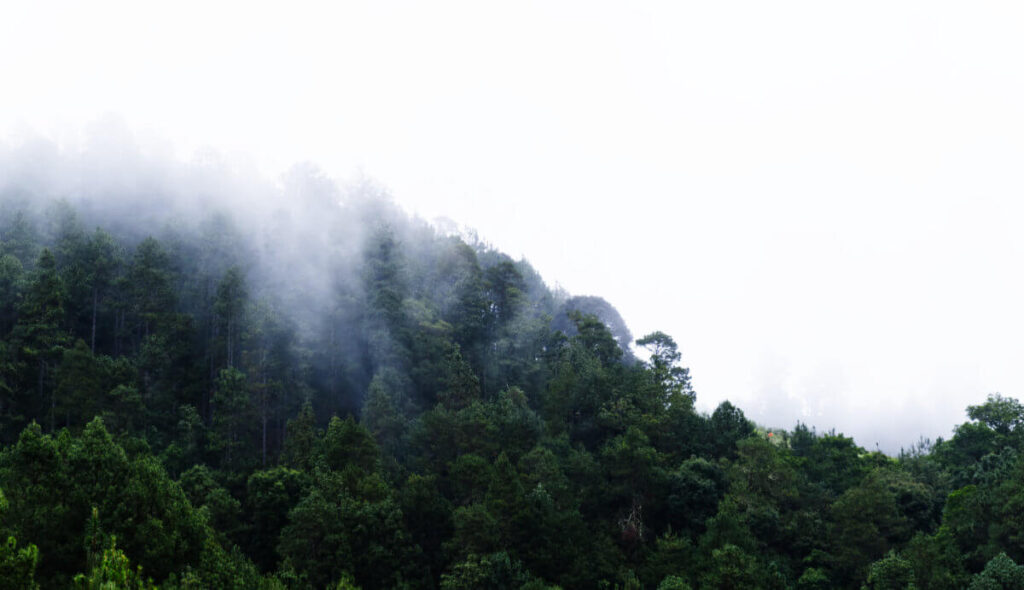 The ceremony typically begins with a ritual offering before asking permission to enter the temazcal. The time in the temazcal is split into a series of four steam sessions which correspond to the four elements of earth, water, wind, and fire. There's a lot of singing, chanting, sweating, and introspection that takes place inside.
Offerings for a temazcal in San Jose del Pacifico seem to be as abundant as those for buying magic mushrooms. For a more authentic experience, I recommend looking for a shaman to lead the ceremony. Find a place and people you can connect with.
When I was in San Jose, I did a temazcal ceremony with Paco. It's definitely an authentic experience that is bookable by messaging him on Facebook. Temazcal Yo'o Be'en (see map) also looks amazing and is close to an amazing hostel in San Jose (see where to stay).
San Jose del Pacifico Hiking
There are a few hikes in San Jose del Pacifico that you can do in the surrounding forests. If you're looking for something more than hiking among the pine trees, I recommend hiring a guide to take you on a planned hike and perhaps to a small waterfall. Otherwise, there are also a couple you can do on your own.
One of the most frequented is the path behind Cabanas La Cumbre. Many travelers hike the path for about one hour up the mountain to ingest magic mushrooms. The path is mostly covered by vegetation and leads to a small lookout point over the town of San Jose.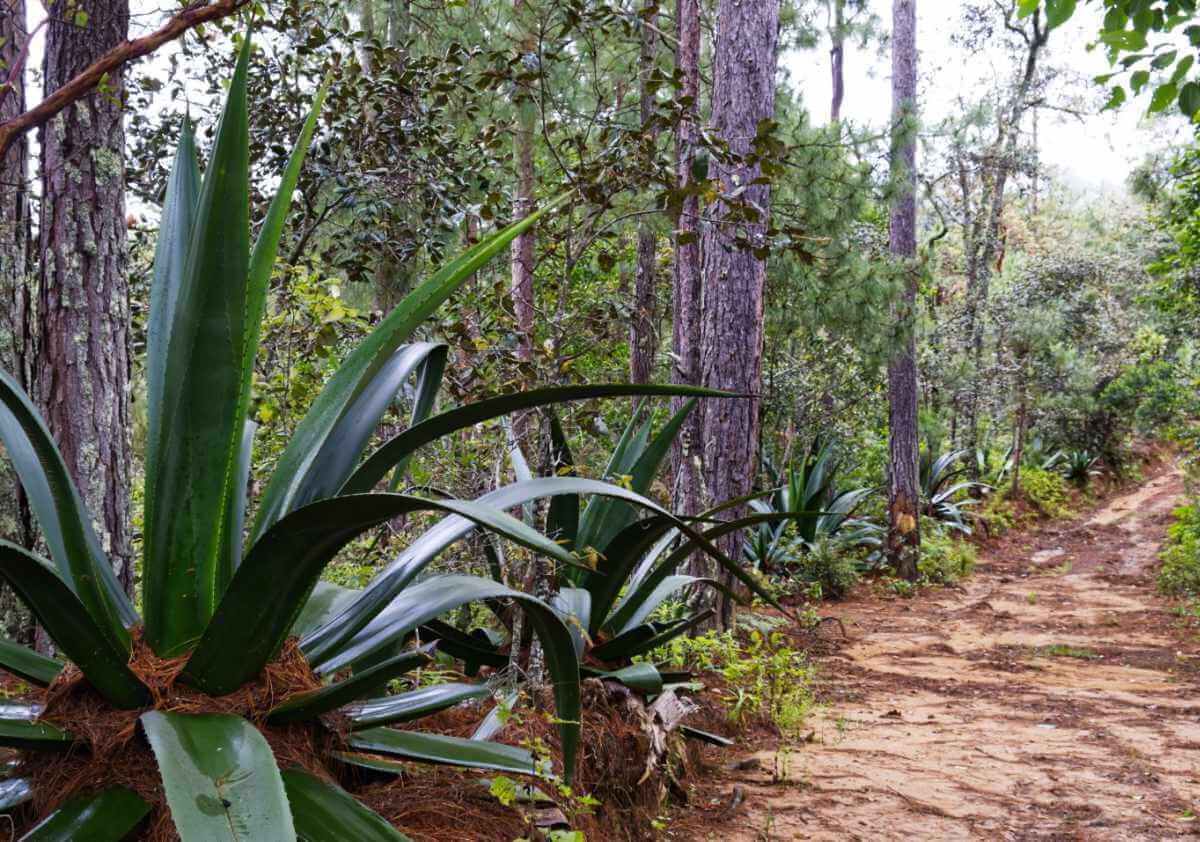 Another is a three-hour hike to San Mateo de Hondo, a town just a bit larger than San Jose. The path we took starts past the domes in the forest (see where to stay) and opens up to some beautiful viewpoints as you hike up over the mountain. The path then connects with the road, at which point you may try to catch a ride for part of the way if you prefer.
When you reach the viewpoint overlooking San Mateo, use the dirt paths on the right to descend into town. The town of San Mateo is more compact than San Jose with a large church and community center. The feeling is more of a small Mexican mountain town rather than one that developed alongside the highway.
Enjoy Doing Nothing
San Jose del Pacifico is the perfect location in Mexico to disconnect and reset your mind. Cell service only works in part of the town and the wifi may be unreliable or nonexistent. It's a great space to just relax and watch the forest, read a book, or do some writing.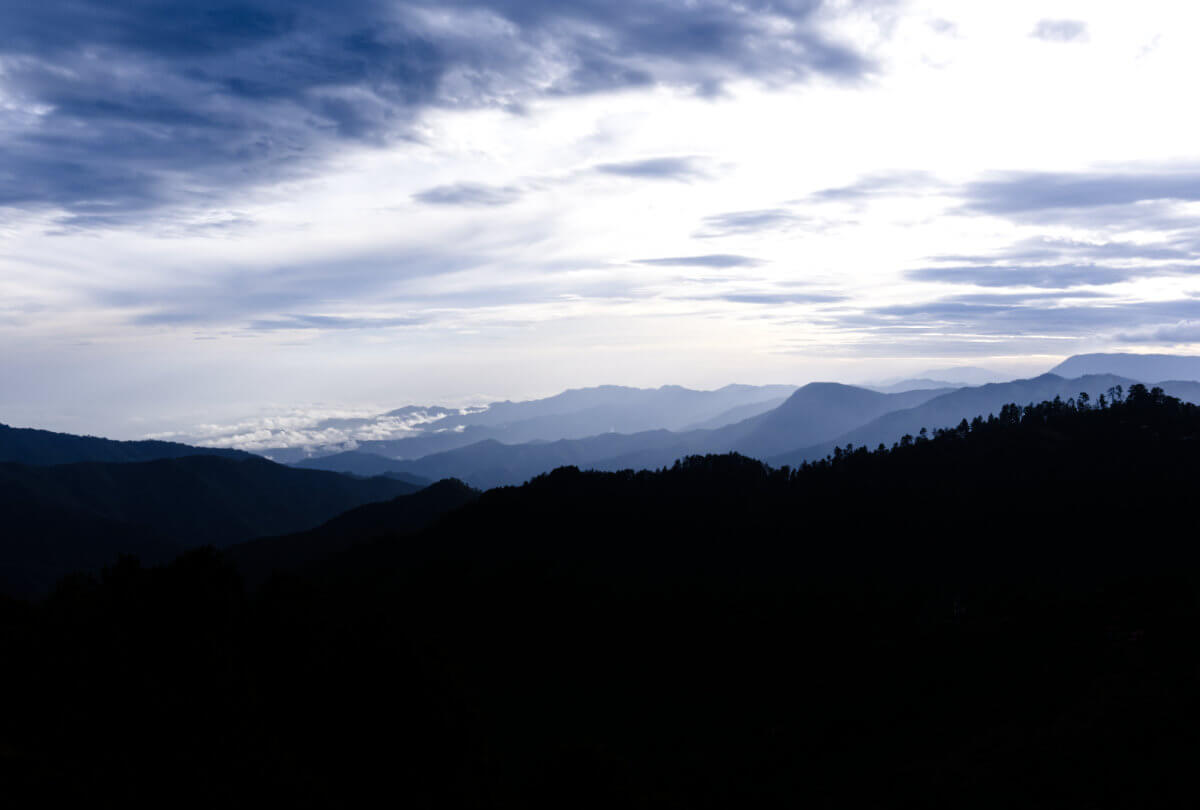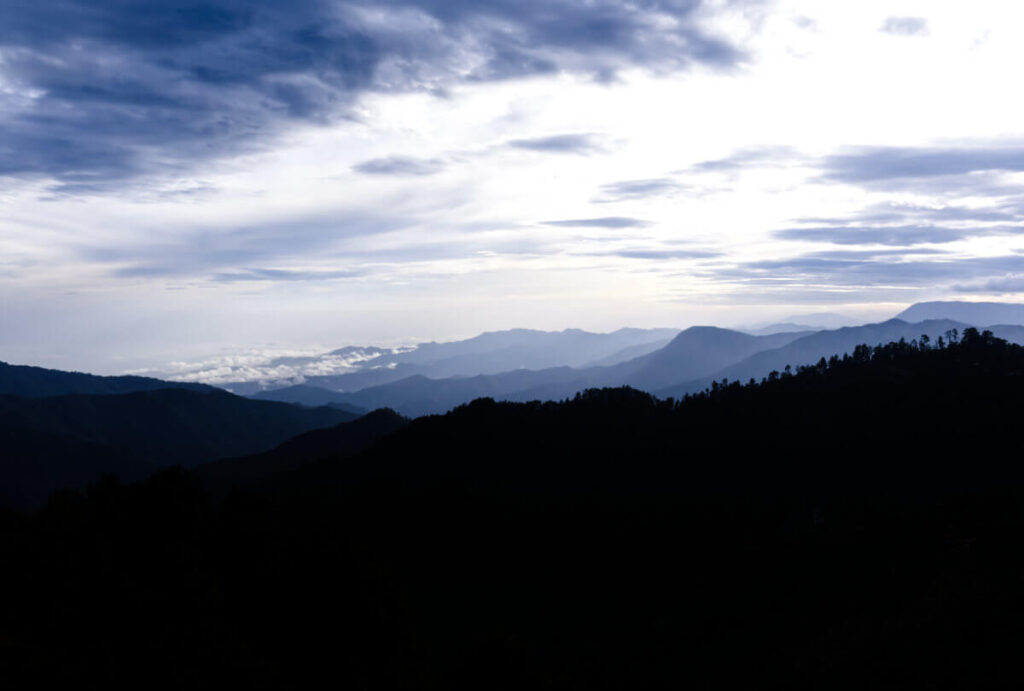 San Jose del Pacifico Mushrooms
In many of the indigenous communities of Oaxaca, psilocybin mushrooms have a long history of use in ceremonies led by a shaman, called veladas. These ceremonies are traditionally used to purify, heal, and communicate with the sacred. Before we go further, I want to touch on a quick history of the exposure these communities experienced as a result of the psilocybin mushrooms, which they call niños santos.
In the 1950s, María Sabina, a Mazatec shaman in the town of Huautla de Jiménez, reluctantly opened her ceremony to a westerner. You can read the full story here, but she was essentially shunned by the community after travelers began arriving in the town in search of magic mushrooms.
Today, the towns of Huautla de Jiménez, San Jose del Pacifico, and nearby San Mateo de Hondo embrace the tourists that arrive in search of mushrooms in Mexico. Now, with a knowledge of the history and significance for the community, I urge you to handle the niños santos and the power they hold with respect, just as they have been by these communities for thousands of years.
Meanwhile, the power of psychedelics is being realized in the United States and elsewhere, resulting in a push to become more mainstream. People are realizing the ability of mushrooms to alleviate depression, addiction, and PTSD. As more and more people turn to this powerful medicine for daily use, the effects of microdosing are also being studied. On the other side of the spectrum, I also think this quick opinion about microdosing vs taking a full dose is also worth a read.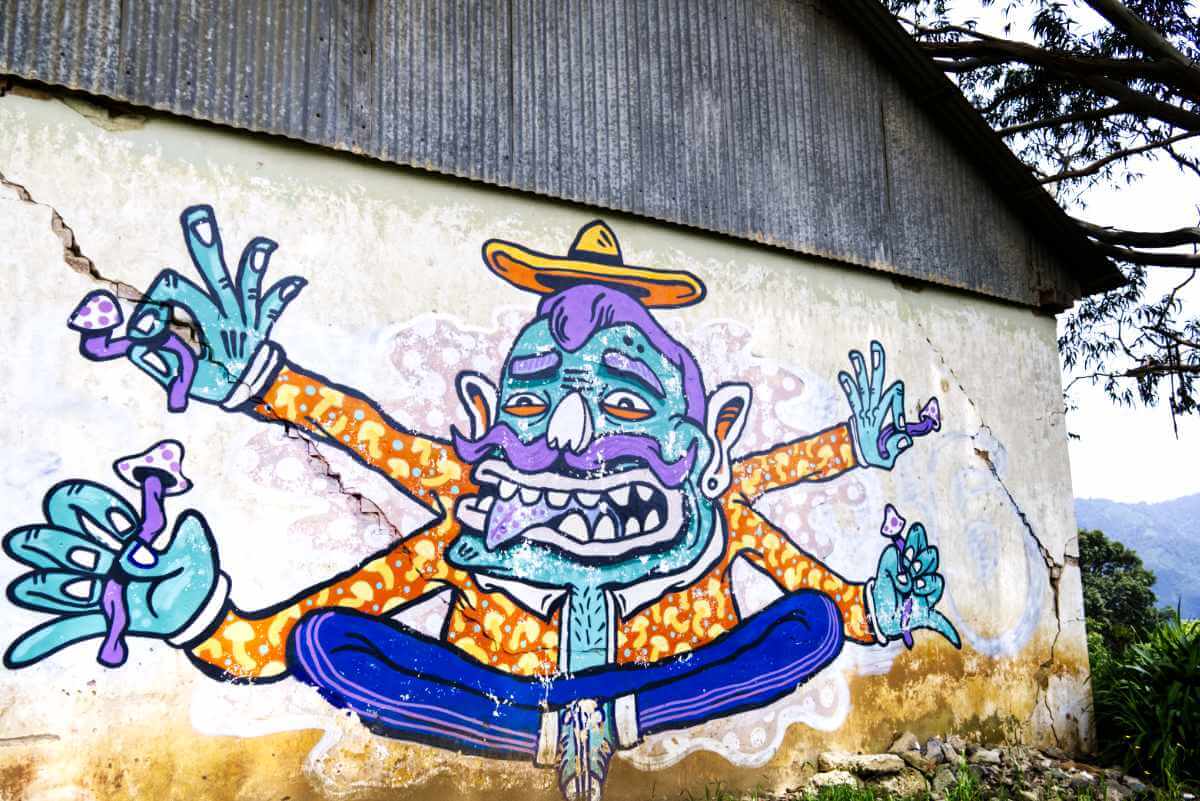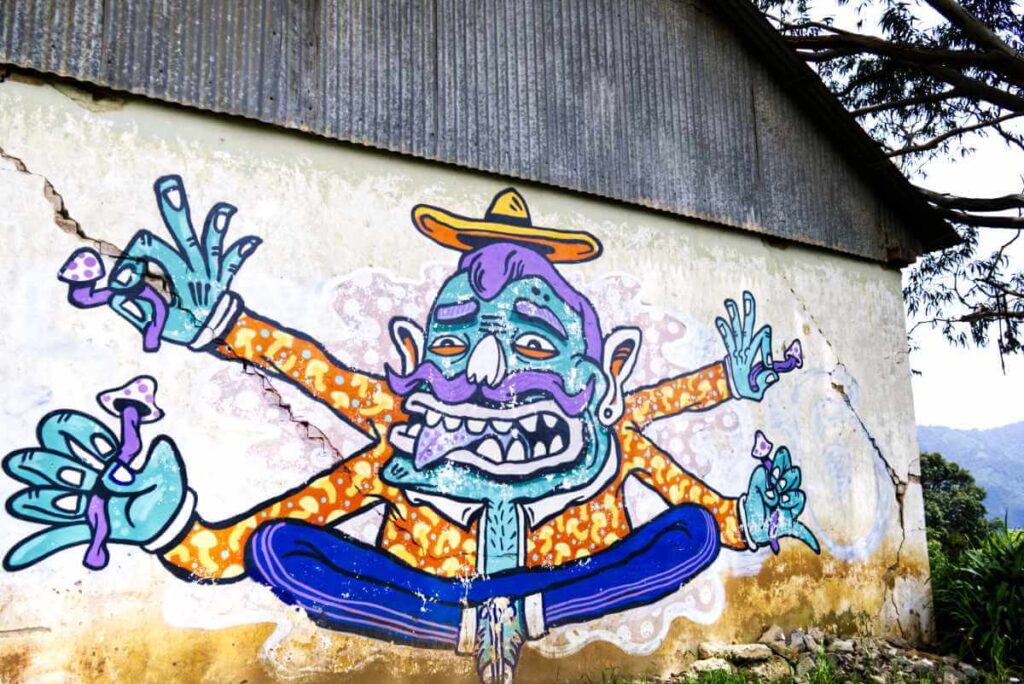 Where to Find Mushrooms in San Jose
The mushroom season in San Jose is from July to October, which is essentially the same as the rainy season in Mexico. During the season you will find fresh mushrooms to consume. Outside of the season they may be preserved in honey.
I have heard some reports of buying fake mushrooms, so it's important to know where to go. That being said, a friend who attended a retreat in San Jose del Pacifico, reported a range of mushroom experiences in the group from a woman for whom the mushrooms had no effect to a woman who had a very intense experience.
I actually did not consume mushrooms in San Jose del Pacifico. I was with a new friend and we went in with the intention of, "if it feels right." We both found ourselves happy doing other things such as hiking in the forest. However, I've spoken with a lot of travelers about their experiences both before and after I visited.
One of the oldest pioneers of mushroom tourism in San Jose is Tío, who opened Cabañas Pacífico and the attached restaurant over 20 years ago. They prepare mushroom tea for consumption and I've personally spoken to several travelers who had a good experience here.
The other place that was highly recommended by multiple people is Cabanas Rubí. One fellow traveler told me she had fresh mushrooms, chocolates, and others preserved in honey available for purchase. Their group was personally looking for a more medium intensity experience and opted for the chocolates, which they were quite pleased with.
Watch the Sunset Among the Clouds
Any location where you can ascend into the mountains and have a clearing of the trees, you'll find spectacular views in San Jose del Pacifico. The clouds often hang low in the mountains during the evening and if you're lucky, the clouds will settle for an incredible sunset above the clouds.
Some of the most open views close to the center are at Cabanas La Cumbre. Even if you are not staying there, you can sit at the restaurant and order a cup of tea or chocolate to watch the sunset.
RELATED POSTS YOU MIGHT LIKE
Climb the Mirador
Further up the road, you will find a staircase marked as the Mirador. For 30 pesos, you can hike the 30 minutes to the top for more great views. My friend and I kept trying to aim for sunset, but the timing didn't work so we never took the opportunity to go. The views look good, though perhaps more obscured by the nearby pine trees.
Where to Stay in San Jose del Pacifico
For a secluded stay with incredible views, it's best to book one of the cabins located about a 10-minute walk from the center, such as one of the first three San Jose del Pacifico cabañas listed below.
The town itself is pretty small anyhow, though it does offer a few restaurants and a small tienda. You may need to have some patience but you can take a tuk-tuk to get to town if a taxi is not available.
These first two accommodations are under the same owners and the cabins are GORGEOUS. Not only that, they organize things to do at the beginning of the week that are free for guests. Non-guests can ask for pricing and availability at reception.
Monday Visit a natural spring, a small waterfall, and go on a quick tour through town.
Tuesday A mountain hike in San Jose del Pacifico (3 hours).
Wednesday A 60 minute yoga class.
Cabanas Rancho Viejo | Private Cabins
If you're looking for a private cabin in San Jose del Pacifico, these cozy cabins feature a terrace and wooded mountain views. You'll want to book a room with a fireplace for the chilly evenings. And if you're a large group, there is a three bedroom chalet (with a full kitchen) available that feels like a mountain retreat.
Bostel Rancho Viejo |Hostel
When I first saw this new hostel in San Jose del Pacifico, my jaw dropped open. It looks like a featured cabin in a magazine!
When you book a stay at Bostel Rancho Viejo, you'll feel as though you're renting a cabin in the woods with your friends. And in fact, that's where the concept originates. The name Bostel comes from combining the words Bosque (the Spanish word for forest) and Hostel.
The shared cabin features two terraces, a reading nook, kitchen, and living room with a big comfy couch and a fireplace. Oh and there's an outdoor fire pit to enjoy in the evening with new friends. The design details are incredible.
Seriously, I haven't seen an accommodation this beautiful in a long time, much less a hostel. It's a 20-minute walk or short tuk-tuk ride to the center of San Jose, though the peaceful setting is worth being a little further away.
San José del Pacífico Camino al Cielo | Mountain Cabin
The spectacular views from the private balcony of this mountain cabin may just take you on the camino al cielo (way to heaven). It also features a stone fireplace, king sized bed, and outdoor kitchen.
While it's closer to the highway than the other two, it is a slightly shorter walk to the town center.
Cabañas La Cumbre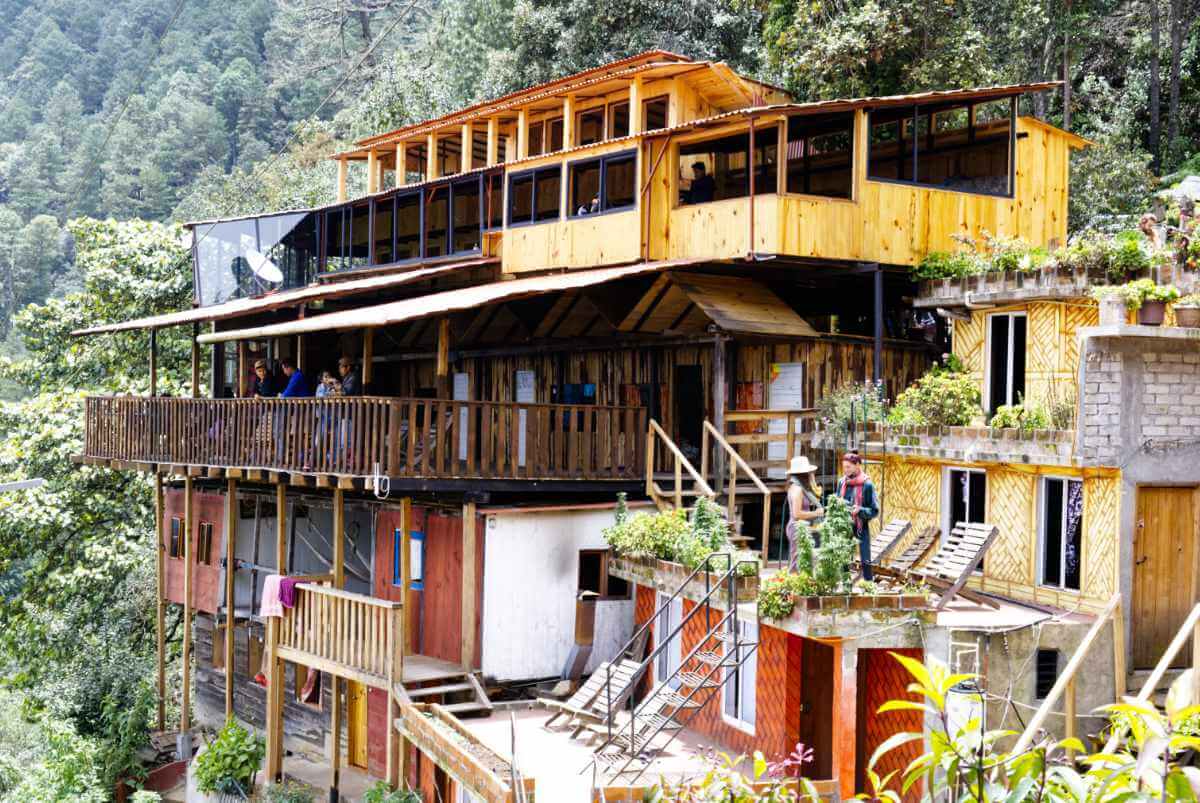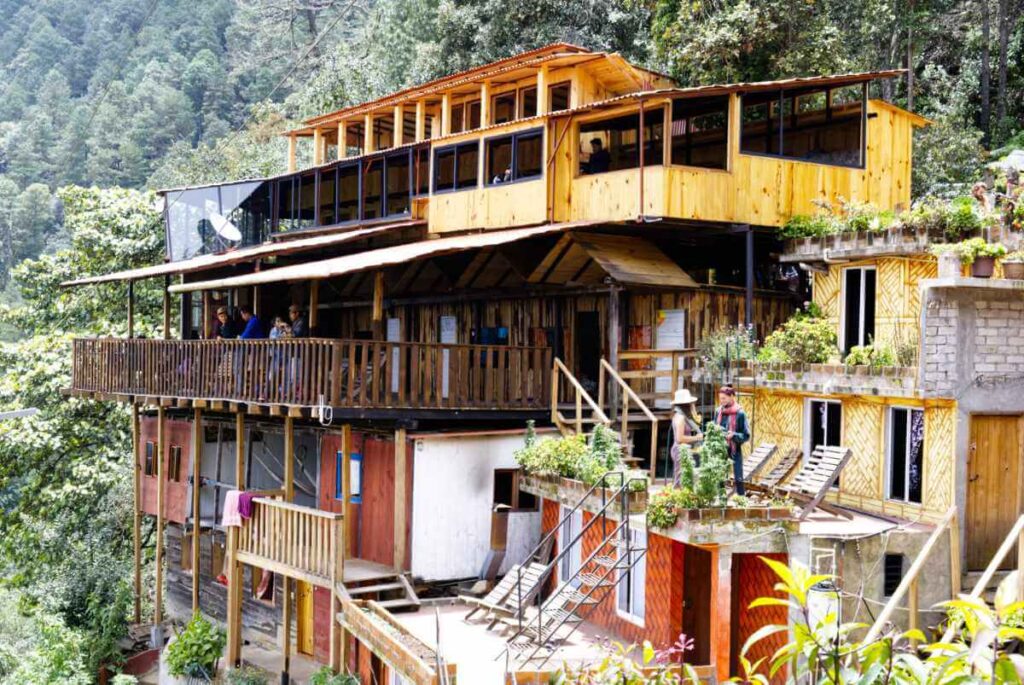 La Cumbre translates to the top, in this case, the top of the mountain. And the views are what make this place special. The accommodation feels like a large mountain home layered with communal sitting areas that face the expansive view. Reception is a hub of information about the area. And the restaurant becomes a meeting point among travelers.
Essentially, La Cumbre has the vibes of a hostel, even though they only offer private rooms and domes in the forest. If you are traveling solo or looking for a more lively environment, I recommend reserving one of their private rooms at the main location.
The domes are a 30-minute walk from La Cumbre, which is another 15 minutes from the center of town located along the highway. You can also take a moto-taxi from La Cumbre to the domes for 20 pesos per person.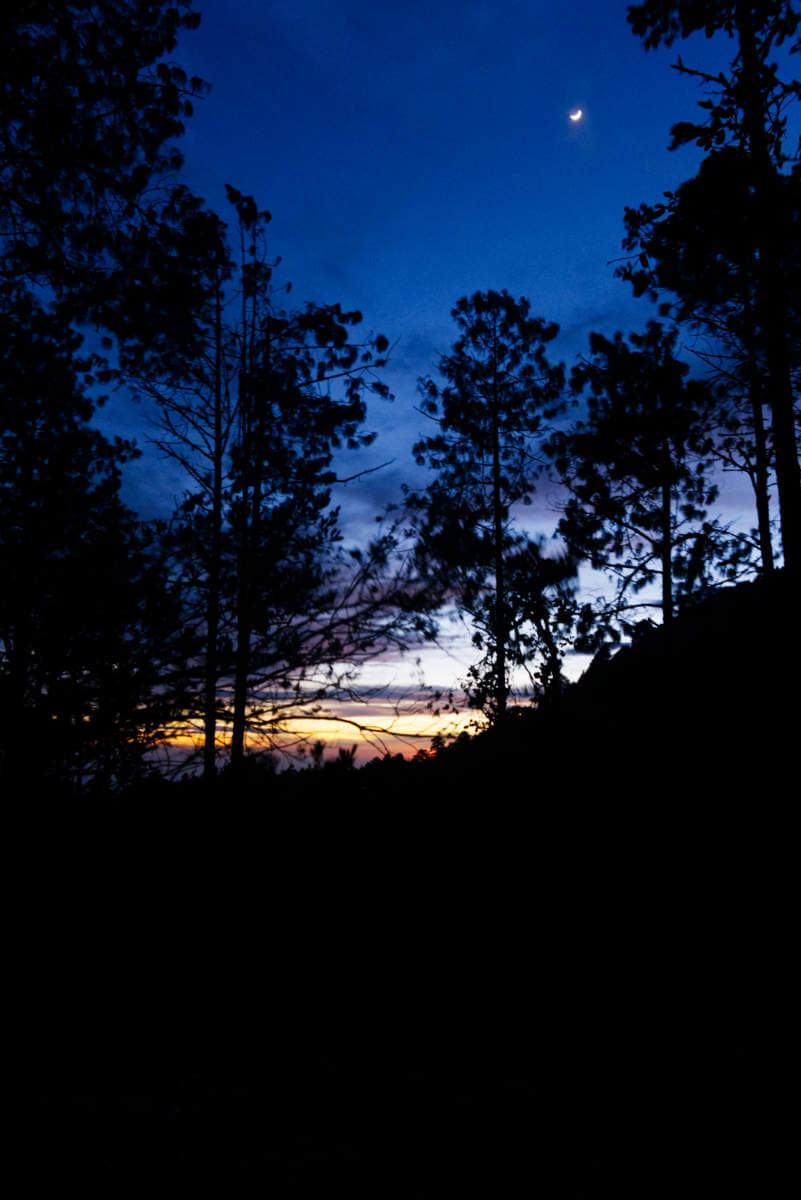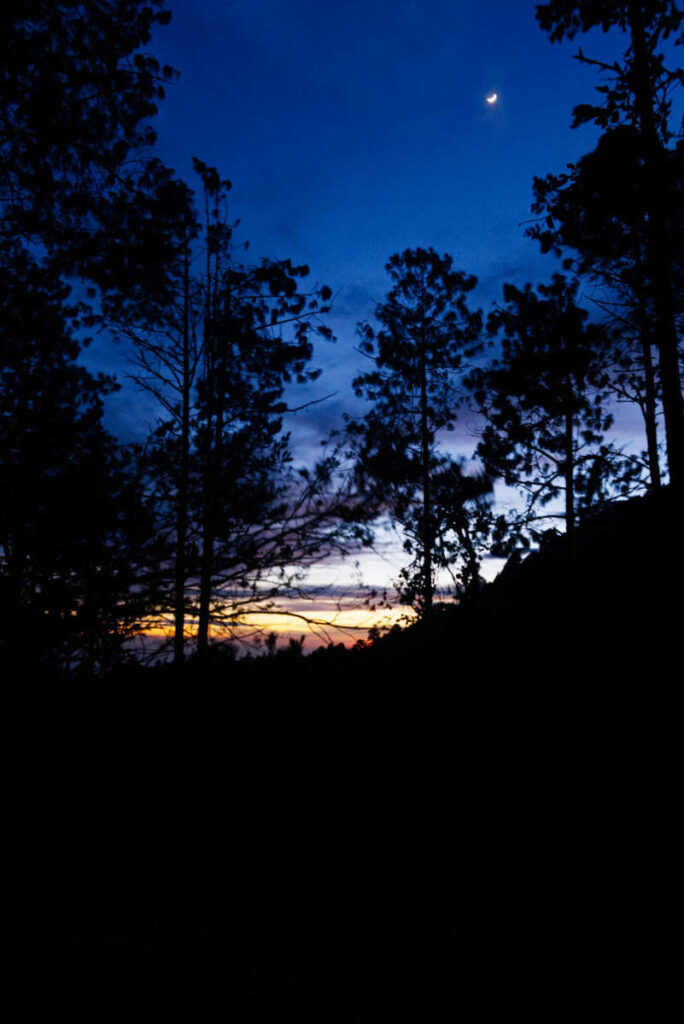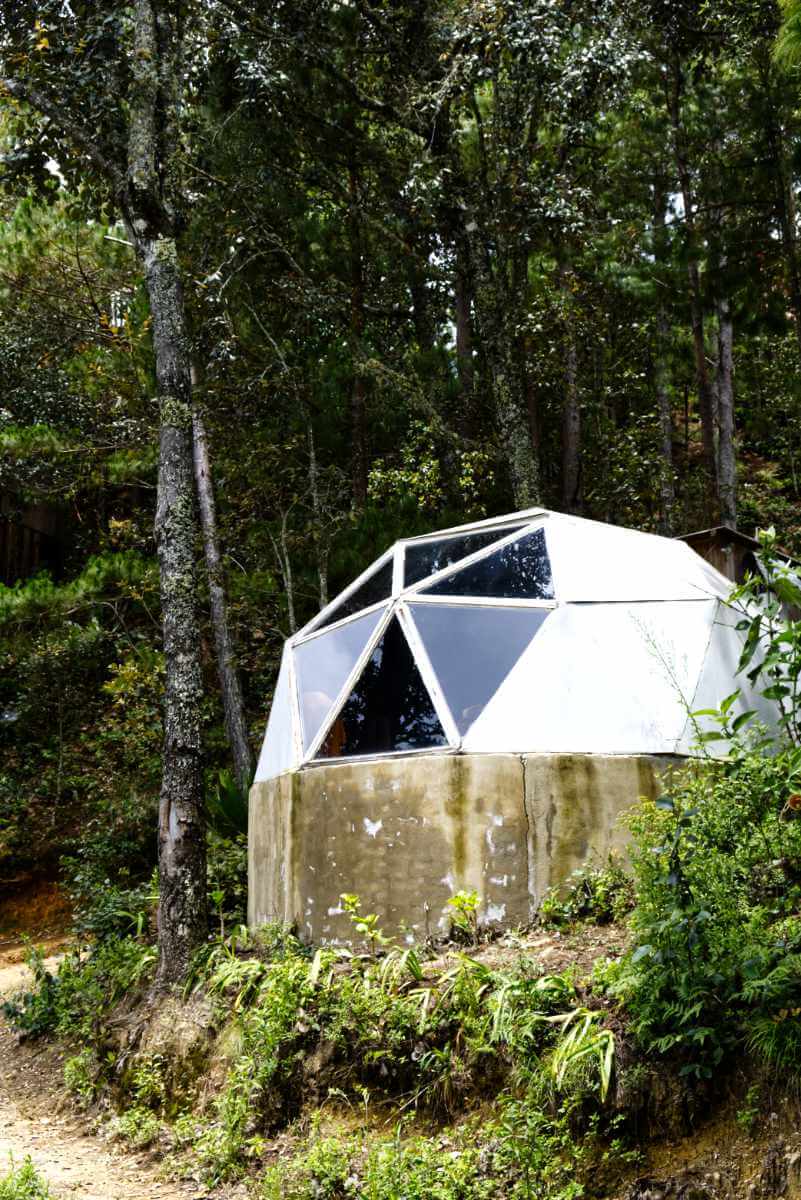 The domes are in a remote location. However, there were other cabins close enough that it wasn't as private as I would have hoped. While the domes do have hot water and a place to build a fire, there is no wifi or cell service. And filling bottles with drinking water (without buying plastic) requires a walk to La Cumbre.
Staying in one of the domes is a great way to detach from it all, though it may require a little more planning for the time you spend in San Jose del Pacifico.
El Sueño Atrapado
If you are on a budget, this is one of the few places to stay in San Jose del Pacifico that offers shared rooms and a shared kitchen. They also have private cabins to rent and bathrooms with hot water. The location and views are similar to La Cumbre.
Refugio Terraza de la Tierra
If you're looking for a more luxurious stay in San Jose, you should consider this refuge in the mountains, about one hour walk from town. However, you may never feel the need to go to town since there is a vegan restaurant on site that serves breakfast, lunch, and dinner.
Are you vegan? Depending on which direction you're traveling, you will either want to read about vegan food in Puerto Escondido or my guide to vegetarian and vegan restaurants in Oaxaca City.
They also have a lot of land for hiking to the many different waterfalls on their property. You can opt to participate in their yoga classes, bird tours, and moonlight walks. Or book a seven-day Personal Retreat in the mountains. For those looking for an even more introspective experience, they offer a 49 day Silence Retreat.
Where to Eat in San Jose del Pacifico
I was surprised by the number of restaurants in San Jose del Pacifico. But it really shouldn't come as a surprise with the amount of tourism this town now receives. I wouldn't say the food knocked my socks off like the amazing restaurants in Oaxaca City. And in fact, I had the best food in San Mateo, but it was all solid with several vegetarian options.
The most obvious places to eat are along the highway, but if you walk into the main street and past the turn for La Cumbre, you'll find small comedores, a place that sells roasted chicken, and a place to buy fresh fruit and vegetables. I've listed only a few main restaurants in San Jose here.
However, I want to mention an Asian restaurant, Tatsu Cocina Asiática, about a 20-minute walk south of town. The reviews are great and if my friend had felt more inclined, we would have visited.
Cabañas Pacifico Restaurant
This family-run restaurant is located just off the main highway. The patio offers nice, though slightly obscured views of the mountains encased in clouds. The menu includes typical Mexican items like quesadillas, tacos, and tlayudas. But the standout was a mushroom soup that tastes like something your grandmother would make.
Comedor Jessy
This restaurant is located just below and to the right of Cabañas Pacifico. As we walked into the kitchen of the home, I was greeted by the matriarch of the family who was attending to several pots on the stovetop. After determining what was available that day, we ordered, and her husband served us lunch on the rooftop under the shade.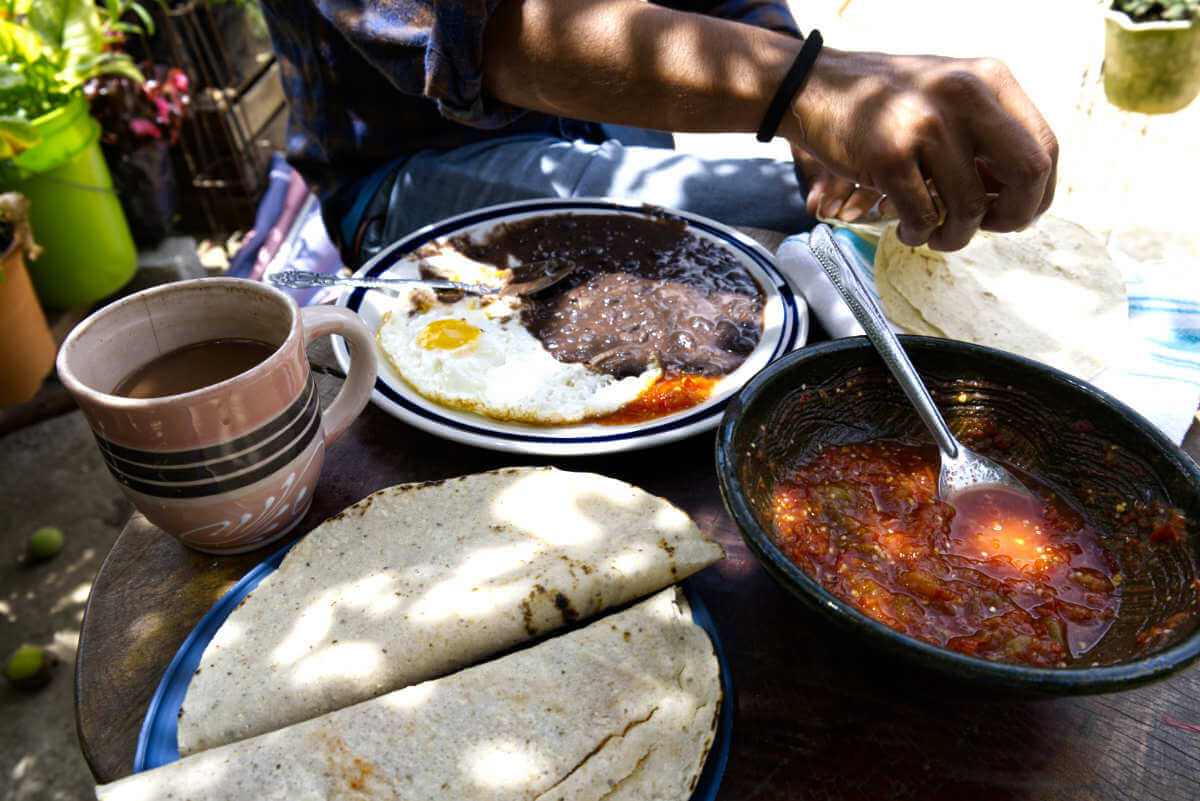 I ordered a mushroom and chorizo quesadilla that was perfectly flavored and crisp. The mushrooms were more interesting than the standard white button mushrooms used in the soup at Cabañas Pacifico. My friend ordered a healthy plate of eggs and beans with a mushroom quesadilla.
La Cumbre Restaurant
Even if you aren't staying at Cabanas La Cumbre, it is a nice place to come for a hot drink or a meal to watch the sunset. And if you are staying there, the restaurant is convenient. The menu includes your typical options of tortas, tacos, and tostadas as well as some breakfast items and soup. There are several vegetarian options as well.
How to Get to San Jose del Pacifico, Oaxaca
Multiple shuttle vans run daily from the Oaxacan coast and from Oaxaca City to San Jose del Pacifico, which is located about three hours from either direction. A quick note about the ride. You'll be traversing through the mountains in a small van with a driver that may prefer to take the turns a little faster than your stomach would like.
If you have any concerns about motion sickness, you may want to take something before you start the journey. I found the road coming out of the coastal region to be a bit more vomit-inducing than the road between Oaxaca and San Jose. However, a fellow passenger did get sick along the initial turns leaving San Jose del Pacifico to Oaxaca City. The driver pulled over a couple of times before offering her a bag.
Oaxaca to San Jose del Pacifico
I recommend asking your accommodation in Oaxaca for the closest shuttle service to San Jose del Pacifico. The shuttles will continue past San Jose to Pochutla or Huatulco and thus may advertise those destinations instead. You can purchase a ticket to San Jose for about 130 pesos.
There are two that I'm aware of that travel from Oaxaca City to San Jose del Pacifico. The first, Líneas Unidas (map here), is located in the south area of the city. The second, Transportes Huatulco 2000 (map here), is located in the west area of the city. There are many other shuttles in this area as well, though mostly I noticed many going to Puerto Escondido which takes a route along a different highway.
Puerto Escondido, Mazunte, or Pochutla to San Jose del Pacifico
To travel from the coast region, you'll need to first go to Pochutla, which is located slightly inland from the coast. There are large pick up truck colectivos that run from Mazunte and Puerto Escondido to Pochutla.
Once you arrive, you'll need to find one of the many shuttles that go from Pochutla to San Jose del Pacifico. The two that I know of, Terminal Lineas Unidas (map here) and Eclipse 70 (map here) are practically across the street from each other and the prices are similar.
Zipolite to San Jose del Pacifico
If you are traveling from Zipolite there is a Líneas Unidas terminal along the highway. It's slightly more expensive, around 210 pesos to San Jose but more convenient than traveling to Mazunte and changing transport again in Pochutla.