40 Absolute Best Things to Do in Oaxaca City in 2023
Are you looking for the best things to do in Oaxaca City? Then this is the place to be.
This is the most comprehensive guide about what to do in Oaxaca since I live in the city. You're about to discover Oaxaca attractions that you won't read about anywhere else.
I've started with the top things to do in Oaxaca, Mexico because some attractions are a must see. But I've also included unusual things to do in Oaxaca, things to do at night, and all the Oaxaca foodie activities.
My goal is for you to explore the best of Oaxaca as if you are living here too. So let's jump into what to see in Oaxaca.
This article may contain affiliate links. This means if you click a link on our blog and make a purchase, we earn a commission at no additional cost to you. For full information, please see our disclosure.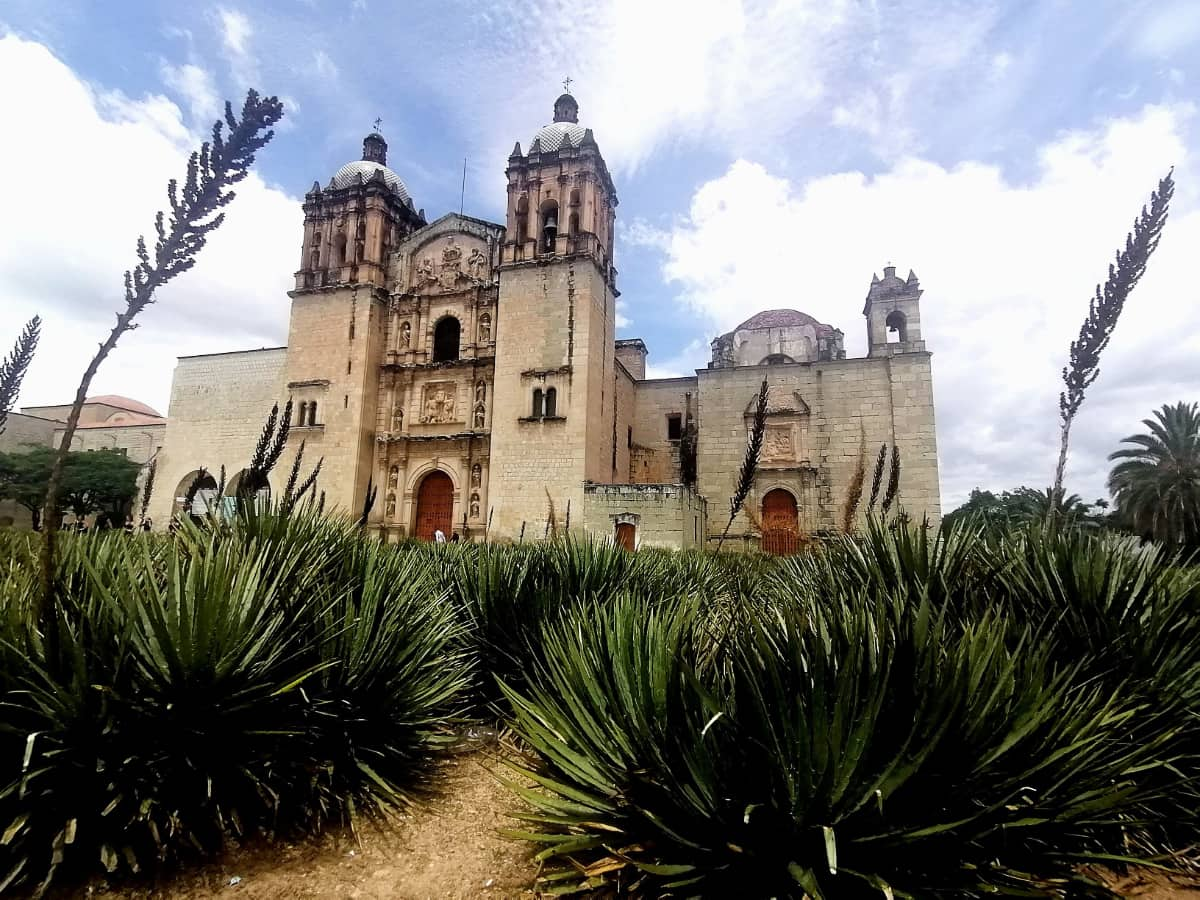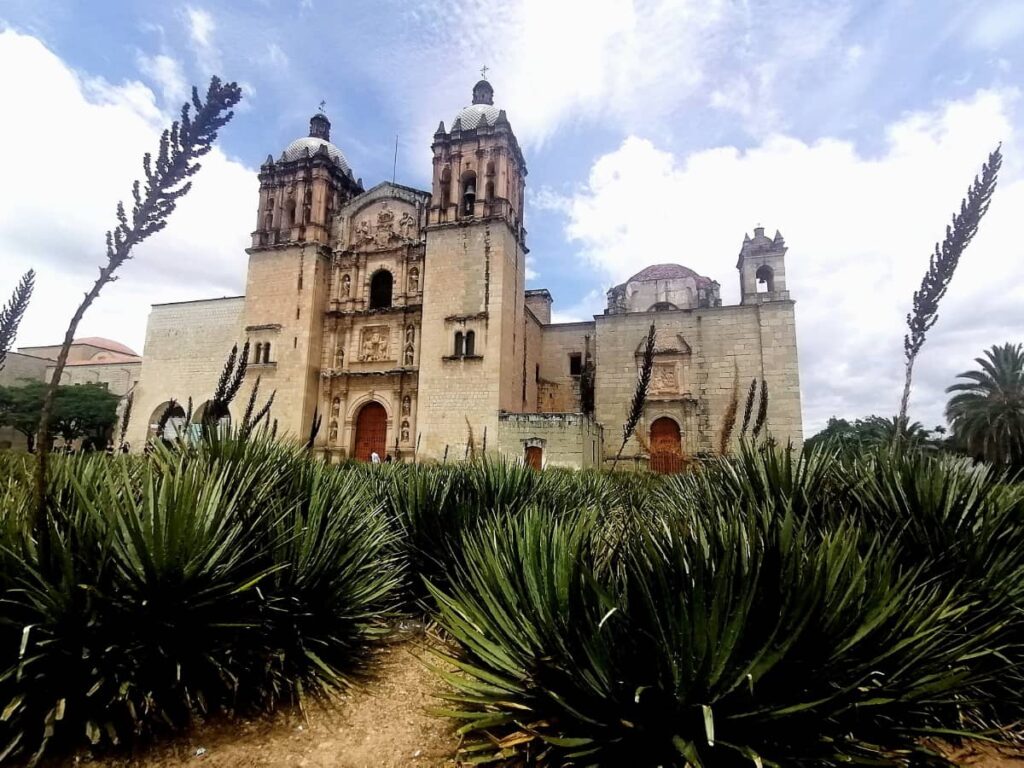 Top 10 Things to Do in Oaxaca
Below are the top 10 things to do in Oaxaca City. While they are written with a unique perspective since I live in Oaxaca City, they are also places you'll likely read about elsewhere.
If you're looking for alternatives for what to do in Oaxaca, you can skip ahead to the following sections
And the list continues past those sections, with other activities in Oaxaca City.
1. Hierve el Agua
Perched at the top of a cliff in the mountains south of Oaxaca is an infinity pool of natural spring water.
The mineral-rich water flows out of the pool and down the side of the mountain, which over thousands of years has created a petrified waterfall.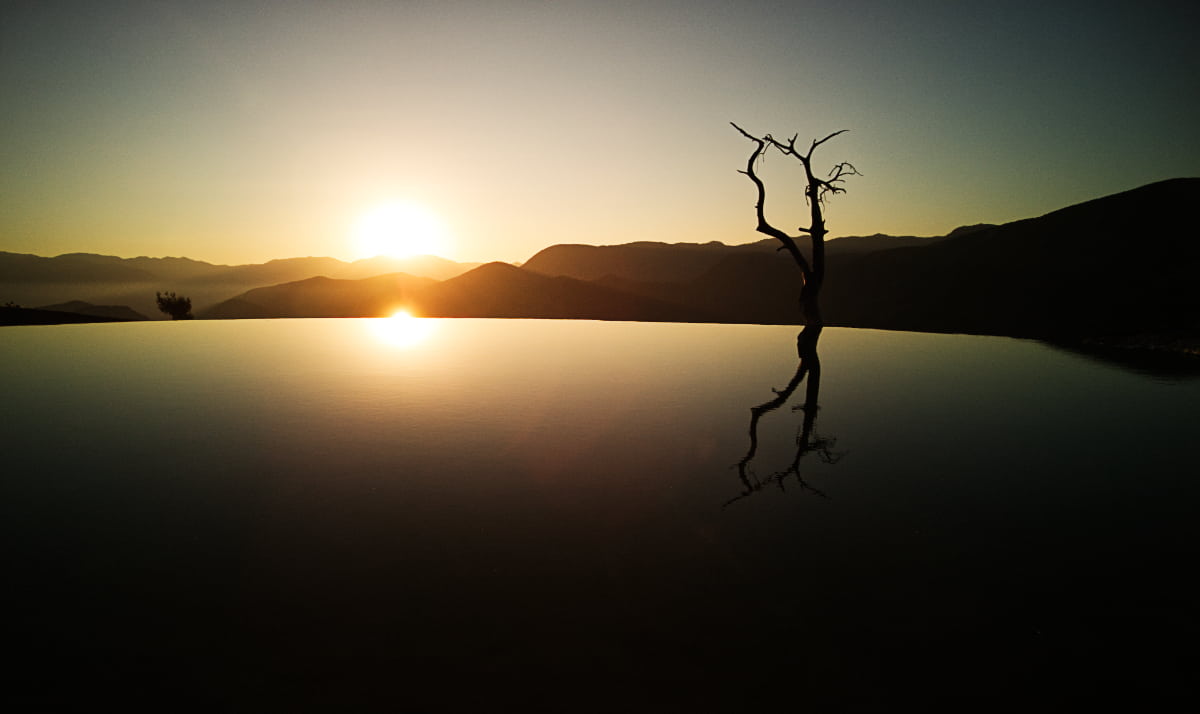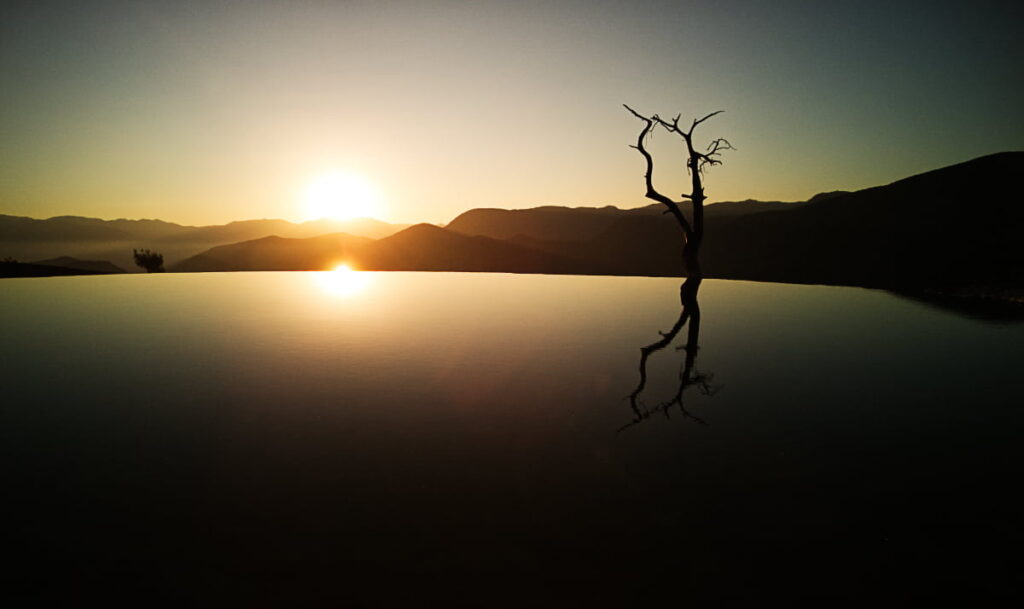 Hierve el Agua is one of the most scenic attractions in Oaxaca and should definitely top your list of things to do.
If you have the time, you can get to Hierve el Agua on your own via Mitla. Once you are there, you can hike around for better views of the waterfall and then cool off in the pool.
Although if your time is limited, I recommend you book this tour of Hierve el Agua, which gives you plenty of time to take in the scenery and includes a stop at a mezcal distillery on the way back to Oaxaca.
Or, if you want to include a visit to the wool rug weaving village of Teotitlan de Valle, book this private tour of Hierve el Agua, which visits all three.
2. Take a Cooking Class in Oaxaca
In such a foodie hotspot, it's no wonder taking a cooking class is one of the top things to do in Oaxaca City.
The best cooking classes in Oaxaca start with a visit to the local market to learn about and purchase the ingredients. Like a mini market tour!
When you book this cooking class, you'll return to a local home after the market to start a hands-on Oaxaca cooking experience.
You'll learn how to make tortillas, memelas, mole, and more. The exact menu will be decided upon by you with the guide of a traditional Oaxacan chef.
3. Tour a Mezcal Distillery
While mezcal is legally produced in nine Mexican states, Oaxaca produces over 90% of the mezcal in Mexico. You simply cannot visit Oaxaca without learning about mezcal production.
You can explore some of these on your own, but I highly recommend you book this mezcal distillery tour to experience a day in the life of a mezcalero.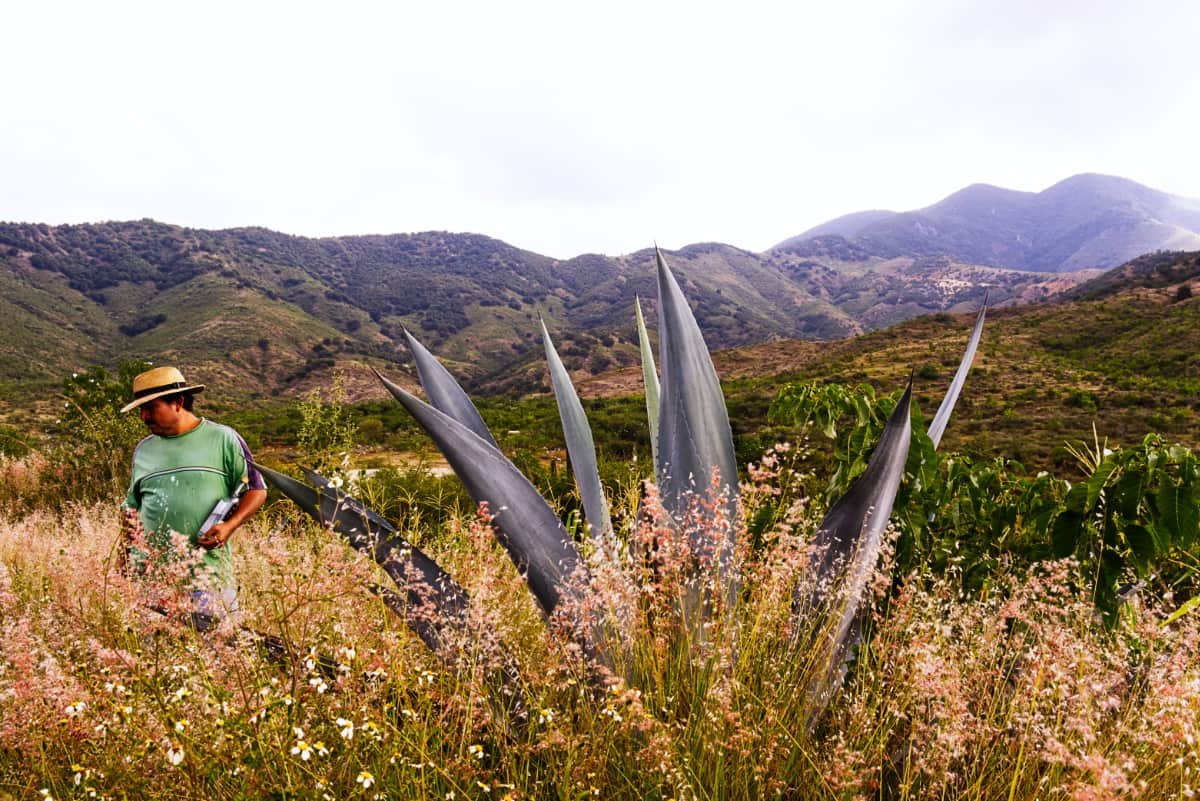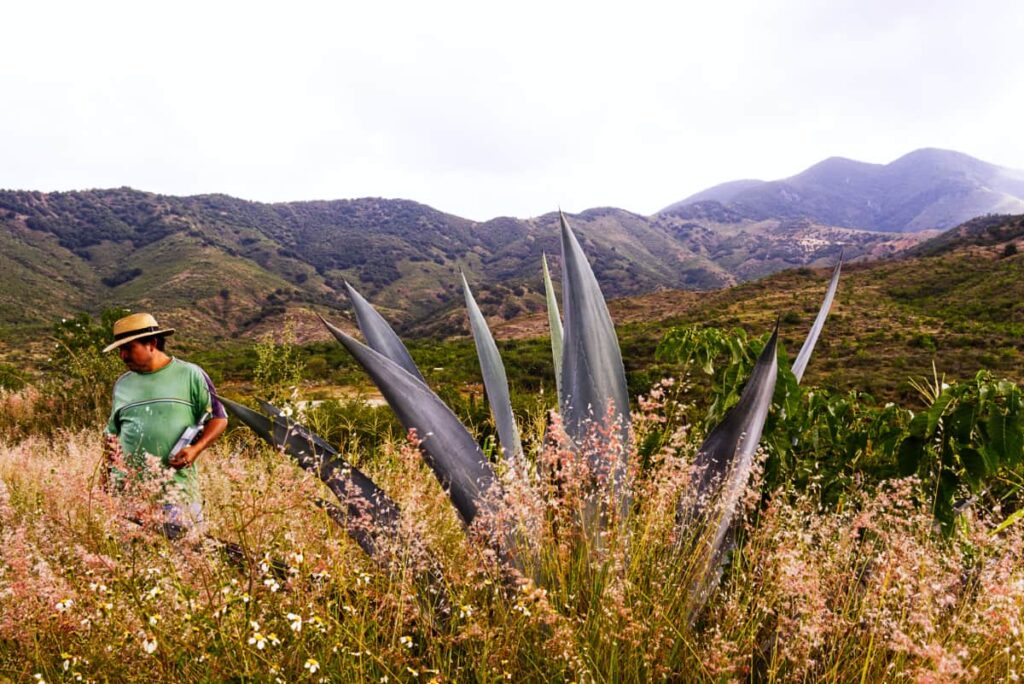 As you cross through fields of wild agave you'll learn about the entire process from growing to harvesting. You'll even have an opportunity to plant your own baby agave and give it a name.
Once you return to the ranch, you'll learn about the distillation process and have an opportunity to taste all of the mezcals you've learned about in the fields throughout the day.
4. Oaxaca Botanical Gardens
To be honest, most people tour the Oaxaca botanical gardens for an opportunity to capture a version of the image below. But you should also come here to learn about the native plants of Oaxaca.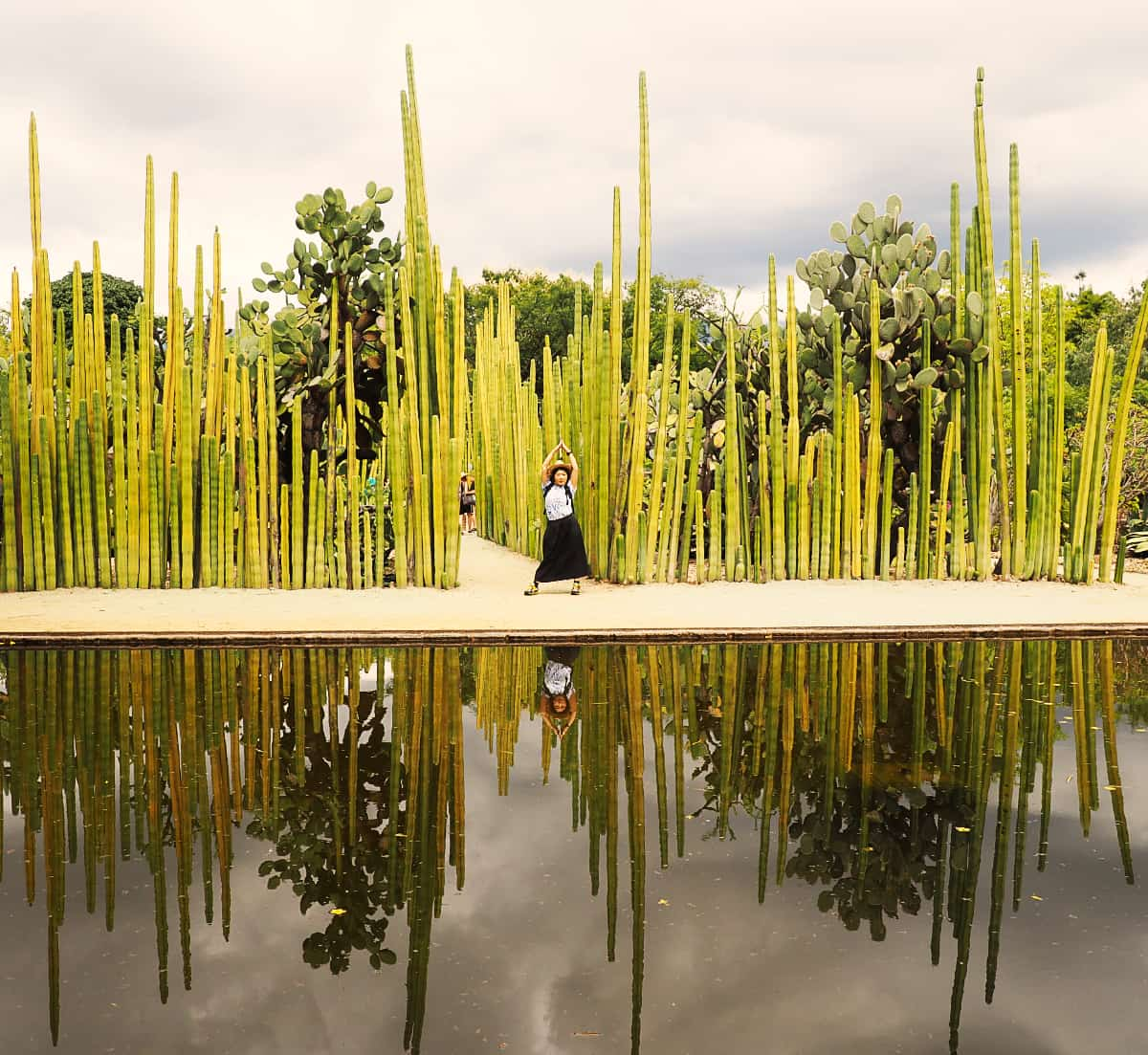 The botanical garden of Oaxaca was developed in the early 1990s as a place to show the interaction of plants and people. Nearly all the plants are wild native species with a small section containing domesticated plants, the most fascinating of which is the heirloom corn.
You can easily combine a tour of the Oaxaca botanical gardens with a visit to the Santo Domingo Church and Culture Museum as they are all in the same location. However, you are only permitted to enter the gardens with a scheduled tour.
5. Go on a Walking Tour of Oaxaca City
Oaxaca is such an enjoyable city to walk around and it's even better when you have a local to guide you.
This free walking tour in Oaxaca was created by locals. Points of interest include the old aqueducts of Xochimilco, the Cosecha Organic Market, and several of the graphic art shops (more on those later) along Porfirio Diaz.
If you prefer a smaller group, book this walking tour with a local to show you the best spots in the city.
A walking tour, whether free or not, is a great way to get acquainted with a new city. And if you're looking for what to do in Oaxaca, the guides will often have some extra tips.
6. Explore the Markets of Oaxaca
One of the most colorful Oaxaca attractions is its markets. There are different markets of varying sizes in nearly every neighborhood of Oaxaca.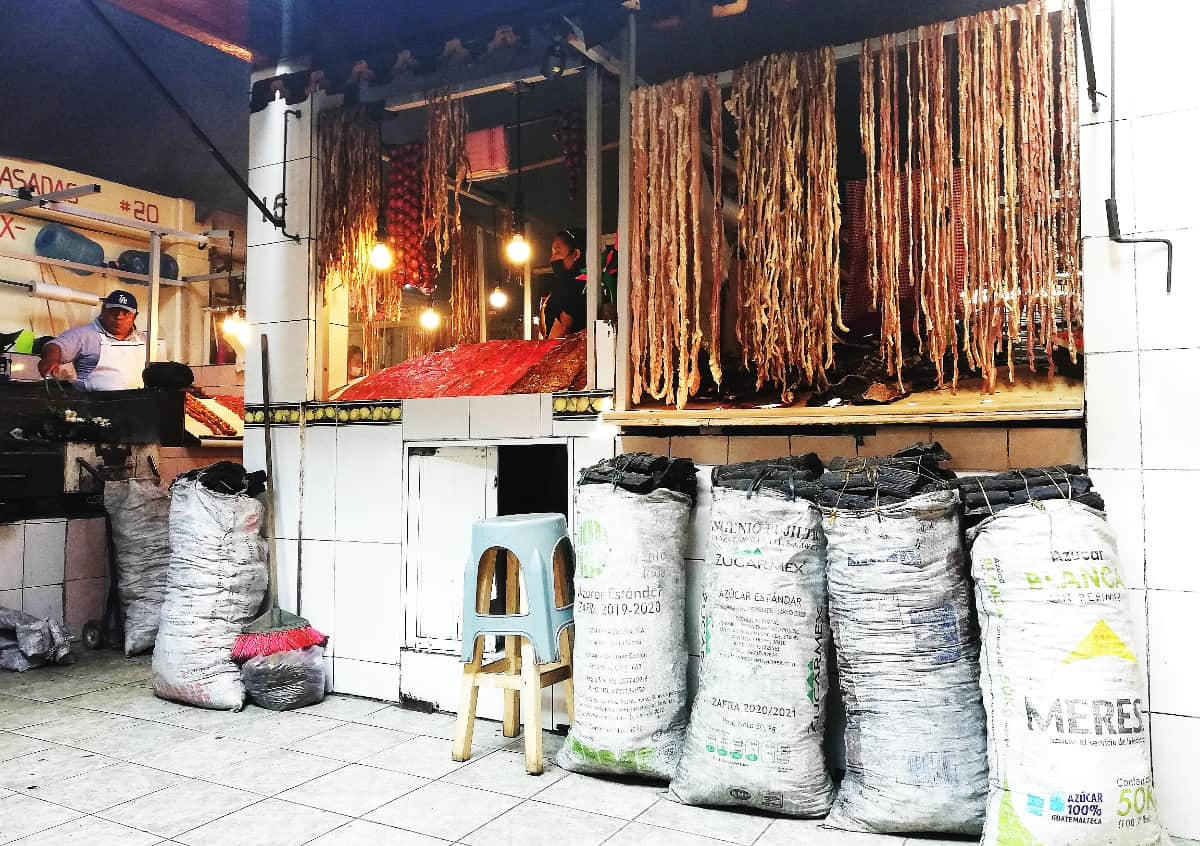 The markets in Oaxaca can be overwhelming. Among the tightly woven paths are tables of fresh produce, bread, spices, handicrafts, traditionally prepared foods, and more.
As you peruse the aisles, women may shout out a request for you to order their tamales, empanadas, or other dishes. But don't be intimidated, it's part of local life in much of Latin America.
One of the best ways to jump right into the markets and street food of Oaxaca is to book this tour of Oaxacan gastronomy. You'll learn about the foundations of Oaxacan through its markets, local restaurants, and street food stands.
7. Visit the Tlacolula Market (Sundays)
Many of the surrounding villages also have a market, called a tianguis, on a set day of the week. The most popular of these for tourists is the Sunday Market in Tlacolula.
This market is considered one of Latin America's oldest markets. It's home to the original Paso de Humo, or smoke hall, where you'll find vendors selling fresh meat and veggies to cook on the grills in the center.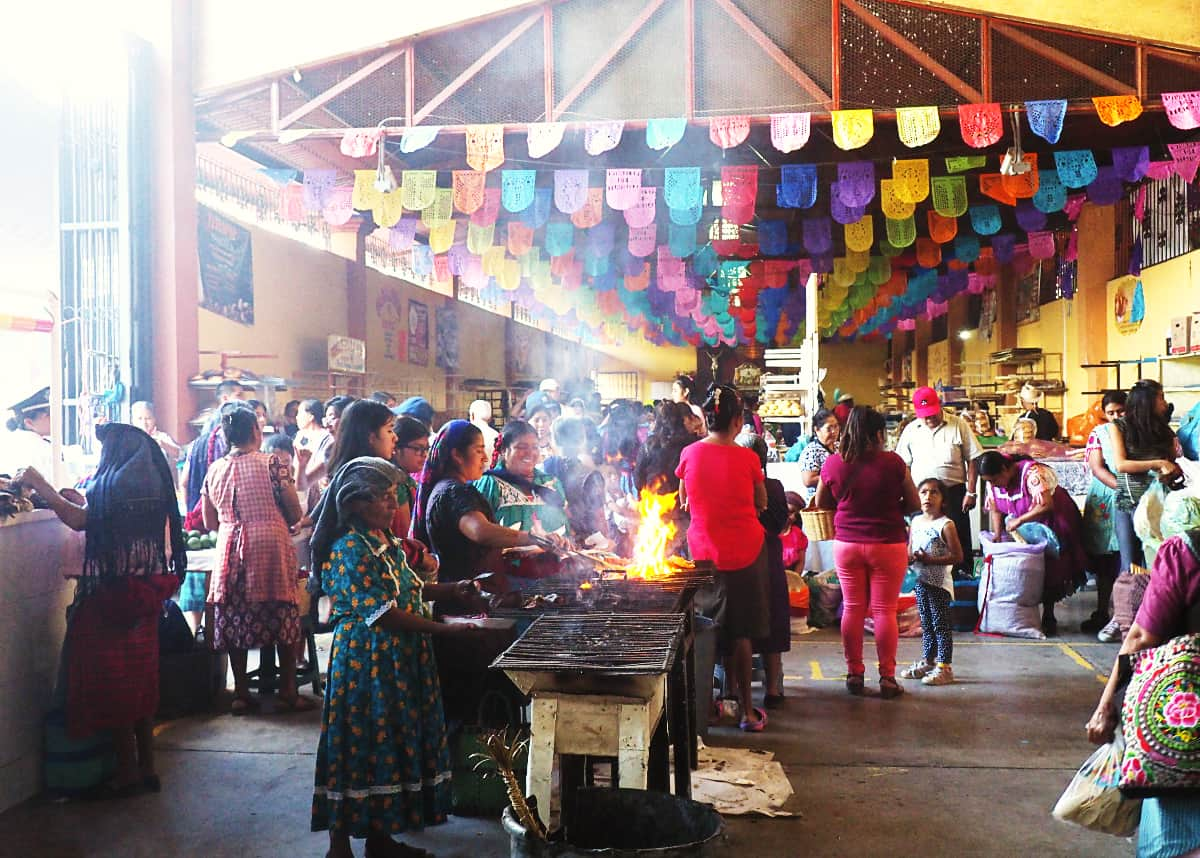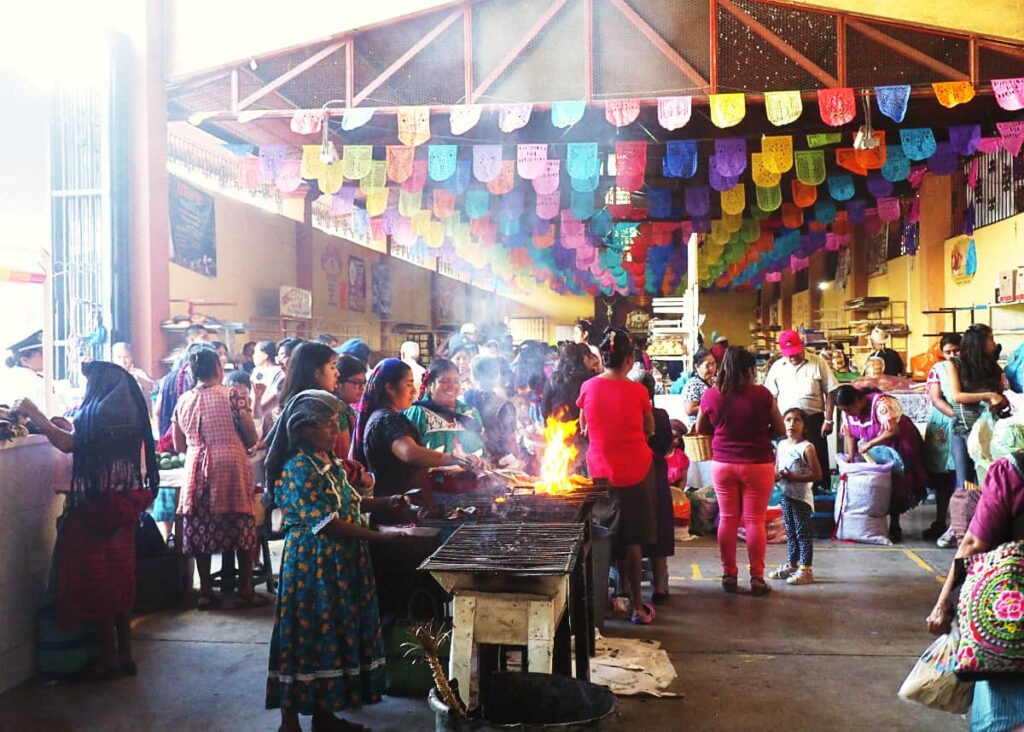 The Sunday Tlacolula Market is also home to some of the best barbacoa in Oaxaca. Running parallel to the smoke hall is another passage with lines of restaurants selling goat and lamb barbacoa.
There are of course other market stalls selling produce, traditional crafts, and other household items. And on Sundays (tianguis day), the market spills out into the surrounding streets.
You can take a colectivo from just east of the baseball stadium in the north or along the highway in the south. Although if you want to have a guided tour while stopping at other places along the way, book this Tlacolula Market tour.
8. Mezcal Tasting
Your list of the best things to do in Oaxaca should definitely take a Oaxaca mezcal tour to see the process as I mentioned above.
But once you've developed a greater appreciation for this spirit, you'll want to continue building your knowledge and flavor profile with a more formal tasting at one of the mezcalerias in Oaxaca City.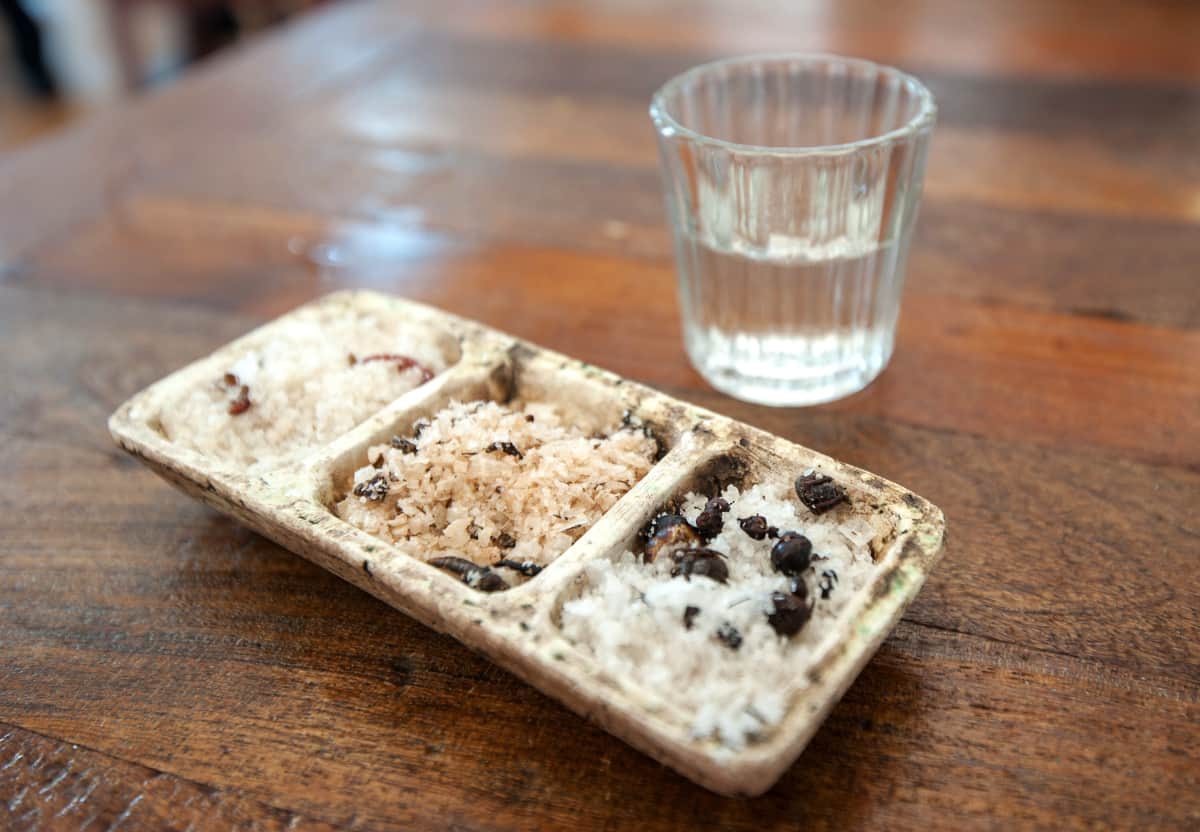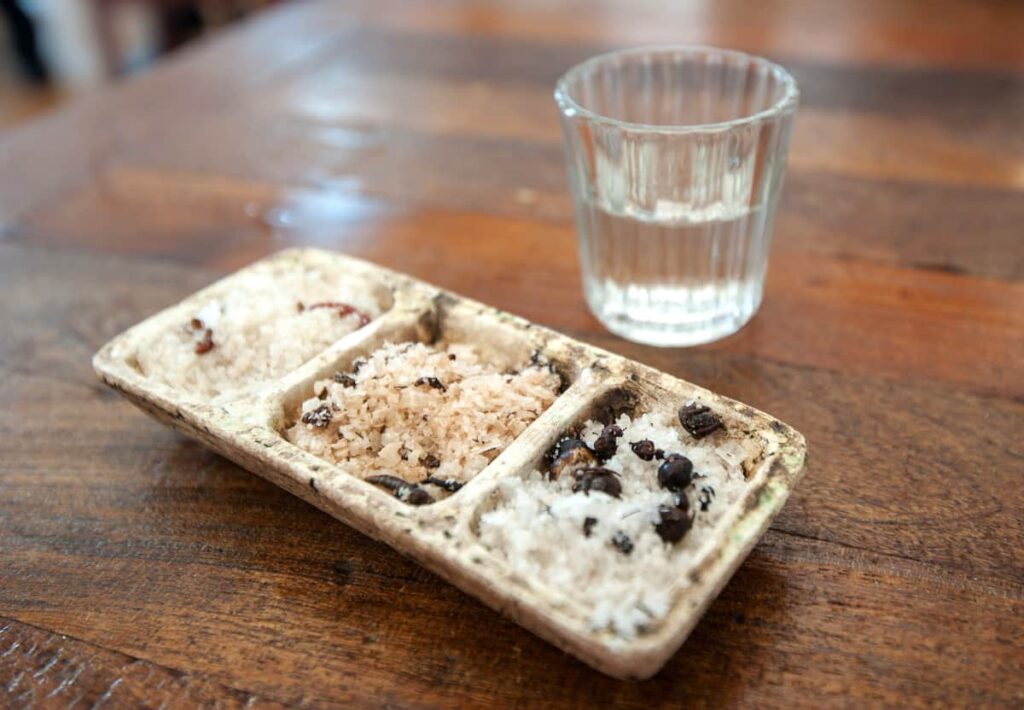 A few notable places to taste mezcal in Oaxaca include Mezcaleria In Situ, El Hijuelo Mezcaleria, Mezontle, El Cortijo, and the appointment-only Mezcaloteca.
9. Visit Artisan Workshops in Nearby Pueblos
Oaxaca is a haven for art lovers. The vibrant culture combined with a massive amount of creativity and skill has created a rich tradition of artisanal products.
Many of the villages in the valleys surrounding Oaxaca City specialize in different art mediums, many of which can be visited during day trips from Oaxaca.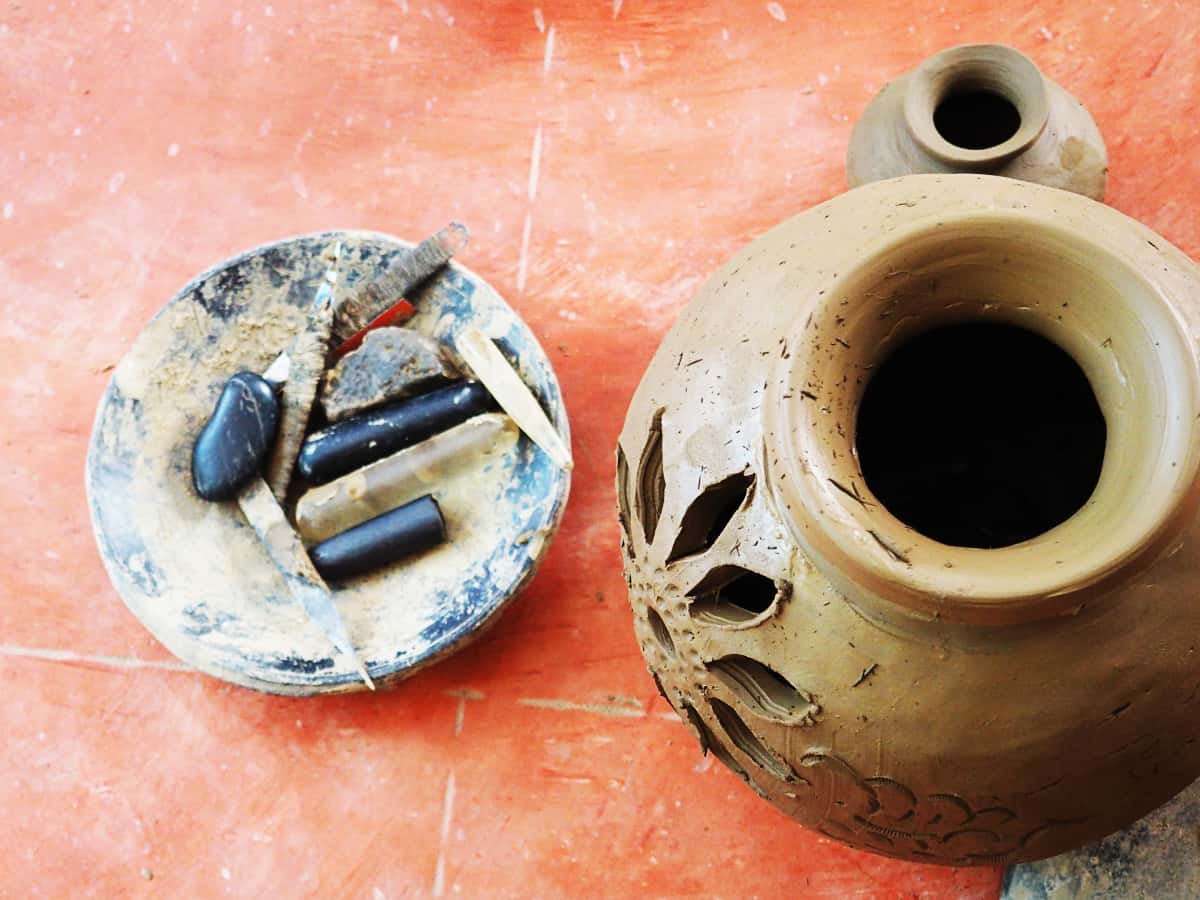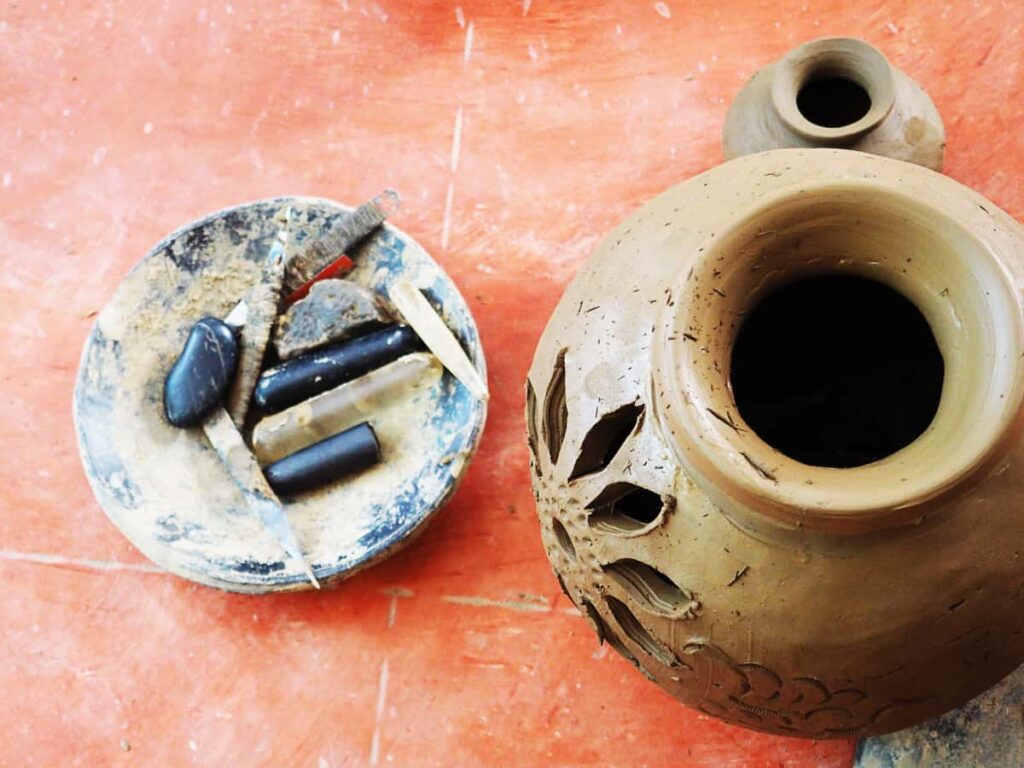 Discover the weavers of Teotitlan del Valle who use wool dyed with natural elements to hand-weave rugs. Learn about the craft of carving and meticulously painting the colorful alebrijes in San Martin Tilcajete.
Visit the black pottery workshops in San Bartolo Coyotepec whose artisans continue to use black clay that can be dated to Monte Alban. Or discover the green glazed pottery pieces of Santa María Atzompa, and others.
10. Monte Alban Archeological Site
Located just 25 minutes outside of Oaxaca City is the archeological site of Monte Alban. While the original name has been debated, Monte Alban is believed to reference the white flowers of the cazahuate trees that are prominent on the hillside.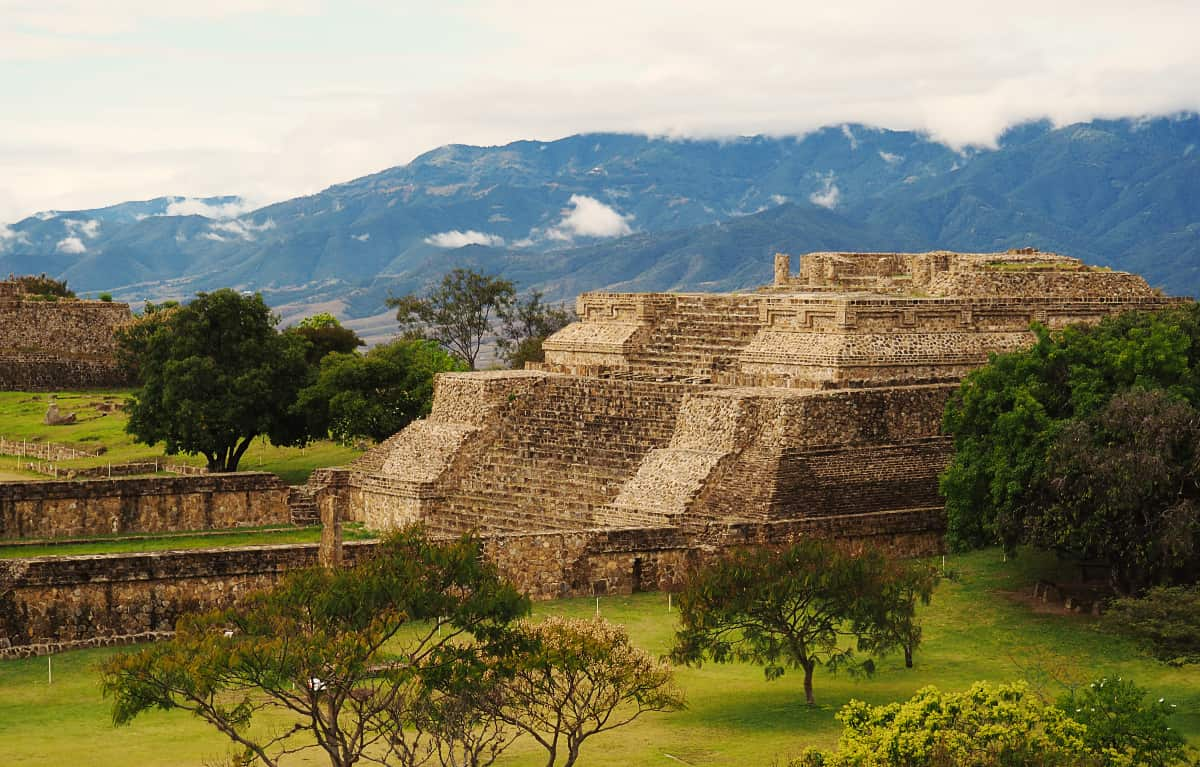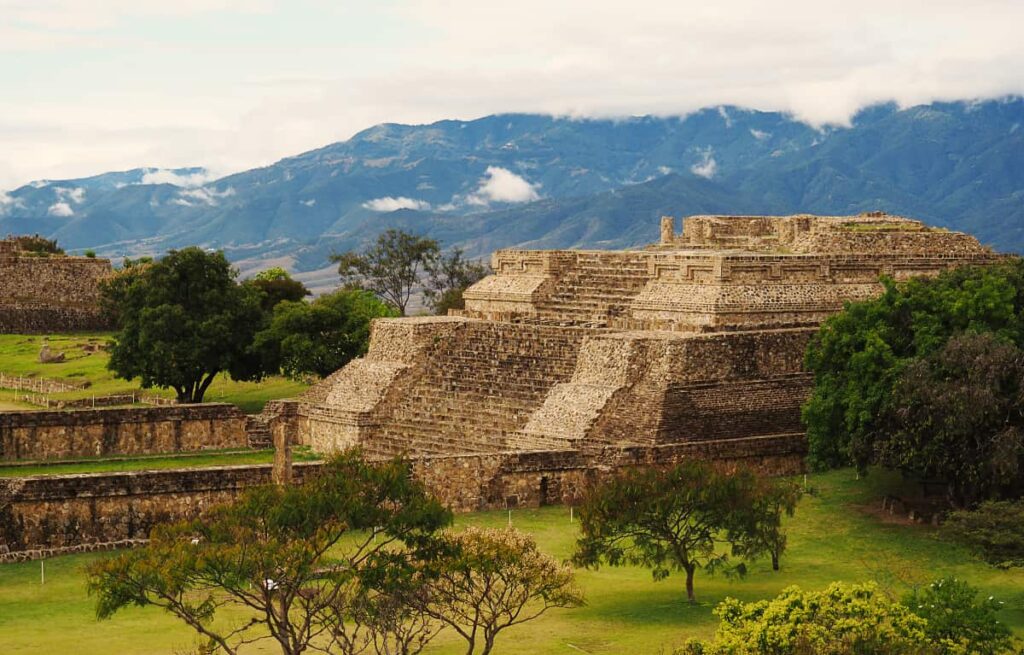 This UNESCO site was inhabited over a period of 1500 years, most notably by the Zapotecs. At that time, Monte Alban held considerable influence over the entire region of Oaxaca while receiving external influence from their trading partners at Teotihuacan.
In addition to beautiful views of the city, visiting Monte Alban is one of the top things to do in Oaxaca City because it is the most significant archeological site in the area.
You can easily book this half day tour of Monte Alban and still have time to see other attractions in Oaxaca. If you prefer to go on your own, you can take a bus which leaves from the corner of Mina and Diaz Ordaz (map). Although, I recommend hiring a taxi so that you are one of the first people to arrive when the site opens (similar to the tour).
Oaxaca Foodie Things to Do
Oaxaca is often considered one of the most foodie destinations in Mexico. So it makes sense to create a separate section for Oaxaca foodie things to do.
Although I'd also recommend you book a cooking class (see above), as it's considered one of the top things to do in Oaxaca.
11. Eat Memelas at Doña Vale
Venturing into the Abastos Market is an adventure in itself. And if you're a foodie, you must seek out and eat memelas at Doña Vale. This is one of my favorite places for breakfast in Oaxaca.
The menu is simple – memelas with your choice of morita or a red sauce and simply topped with cheese, an egg, or a meat option. I suggest you try at least one of each sauce and chocolate con agua to drink.
Doña Vale was featured on Netflix and thus I assume it had become a bit of a tourist trap. But I was blown away by the flavor, especially of the morita sauce which for me ranks as one of the best of Oaxaca.
Keep in mind, it's hard to find her location in the sprawling Abastos Market. The map location gets you close, although it would be best not to even bring your phone to this market (see below). The best way to find this stand is to ask around or look for the pink bathroom sign nearby.
Tip – Abastos Market is incredibly large and not entirely safe. Don't wear jewelry or flash valuables. In fact, it's better to leave everything at home except the pesos you plan to spend.
12. Taste the Moles of Oaxaca
Oaxaca is the land of mole, a rich sauce created from a long list of ingredients that includes chiles, seeds, herbs, cacao, and others.
The flavor profiles range from slightly sweet to earthy and spicy. And the best way to know what is your favorite Oaxacan mole is to try a sampler. Several restaurants in Oaxaca offer a mole tasting on their menu.
Alternatively, you can combine two Oaxaca classics – mole and mezcal – when you book this mole and mezcal tasting led by a sommelier.
This Oaxaca foodie activity takes your palette through seven Oaxacan moles paired with seven artisanal and ancestral mezcals. It's an incredible experience, similar to a wine tasting, but Oaxacan style.
13. Drink Tejate – The Drink of the Gods
You can't leave the area without trying one of the most popular preHispanic drinks in Oaxaca, tejate. In fact, if you've been scouring the markets, you've probably already seen it and wondered what the foamy white texture is on top.
Tejate is made by blending ground corn, cocoa, ground pits from mamay fruit called pixtle, and flor de cocoa which is a white edible flower that comes from a medicinal plant. It's a labor-intensive process that starts with roasting some of the ingredients and grinding them on a metate.
Look for women with large clay pots selling tejate outside of the area markets. It's traditionally served in a decorative gourd bowl, called a jicara, which you'll return when you are done. If you are visiting Huayapam, you should definitely try it there which is where the drink is believed to have originated.
14. Cacao Tasting and Workshop
Do you love chocolate? Then this Oaxaca activity is for you.
You'll learn about the history of cacao and its process from start to finish when you book this cacao tasting and workshop in Oaxaca.
This is a truly hands-on experience that starts with roasting the cacao before peeling the beans and grinding them into a powder. You'll then make your own chocolate to take home based on your preference from the more than 15 preparations you taste to determine your favorite.
15. Sip on a Cup of Drinking Chocolate
Cacao isn't only used for making mole and chocolate bars. You can often find a cup of drinking chocolate, blended with water or milk, at one of the many cafes in Oaxaca.
Water is the Oaxacan way and my preference. I also prefer drinking chocolate with less sugar which is indicated by the percentage of cacao (70%, 90%, etc). You may also see it blended with other flavors such as cardamom, another one of my favorites.
One cafe that has a range of drinking chocolate options is Pozonque (map). They also have a fabulous upstairs rooftop to sit and enjoy a cup of drinking chocolate, one of my favorite things to do in Oaxaca.
16. Eat at La Cocina de Frida in Ocotlan
Inside the Octolan Market is another Oaxacan chef that has a large following. Bety (aka Oaxacan Frida) embodies Frida Kahlo while cooking at her restaurant.
While I initially thought this was a rouse to get people to dine here, the story of how Bety became Frida is as incredible as the food she serves.
When it came time for someone to take over the family restaurant, Bety dreamed that she was Frida Kahlo, cooking and serving customers at the small stand inside the mercado.
Today she continues to dress as Frida, creating an uncanny resemblance to the famous artist. Moreover, she does so with grace and dignity while acknowledging every customer that graces her tables.
When you arrive, you will be served a complimentary plate of various stews and moles as a tasting. This allows you to taste the menu and decide what you prefer to order with your choice of meat.
All of the offerings are all complex and delicious, but my favorite is the salsa with verdolagas, or purslane. I also recommend ordering the requeson cheese which is homemade ricotta cheese wrapped in a banana leaf and grilled.
Fun Things to Do in Oaxaca City
Now that we've covered foodie Oaxaca, let's jump into the fun things to do in Oaxaca City.
17. Lucha Libre in Oaxaca (Sundays)
While this activity may be more famous in Mexico City, lucha libre in Oaxaca City gets up close and personal. I prefer the smaller lucha libre arena because it feels more intimate.
In Oaxaca, lucha libre is a family affair. It's held on Sunday evenings at 6 pm. Although in reality, the event will probably start a little late with meeting the luchadors before the actual matches begin.
I recommend arriving just before 6 pm, especially if you want the best general admission seats. If you arrive too late you may find the only seats available are in the back or the pricier first and second rows.
Pro Tip – If you're seated in the first few rows, you need to pay attention during the match since the luchadors often spill out of the fighting ring and get a little crazy. Regardless, this is one of the most fun things to do in Oaxaca.
Experience a Festival in Oaxaca
You don't need to plan your travels around one of the many festivals in Oaxaca since Oaxaca tends to be a festive place year-round. Although if you have an opportunity to experience either of the two festivals below, you absolutely should.
18. Day of the Dead (Oct/Nov)
Dia de los Muertos, or Day of the Dead, is perhaps Mexico's most well-known festival. Day of the Dead is about honoring life, the life of your deceased loved ones.
To celebrate, families gather at the cemeteries with candles and offerings for the dead who they believe come back for a brief visit. While Mexico City hosts a larger celebration, Day of the Dead in Oaxaca feels more spiritual.
There are two main dates on which Day of the Dead is celebrated in Mexico. November 1st is el Dia de los innnocentes, or Day of the children. And on November 2nd, they celebrate the adults that have passed away.
To attend Oaxaca Day of the Dead, I recommend arriving at least a few days before to explore the city. There are events and calendas (street parades) throughout the days leading up to the celebration.
One of the best ways to experience this festival is to book a Day of the Dead cemetery tour for an intimate view of this celebration.
19. Guelaguetza Festival (July)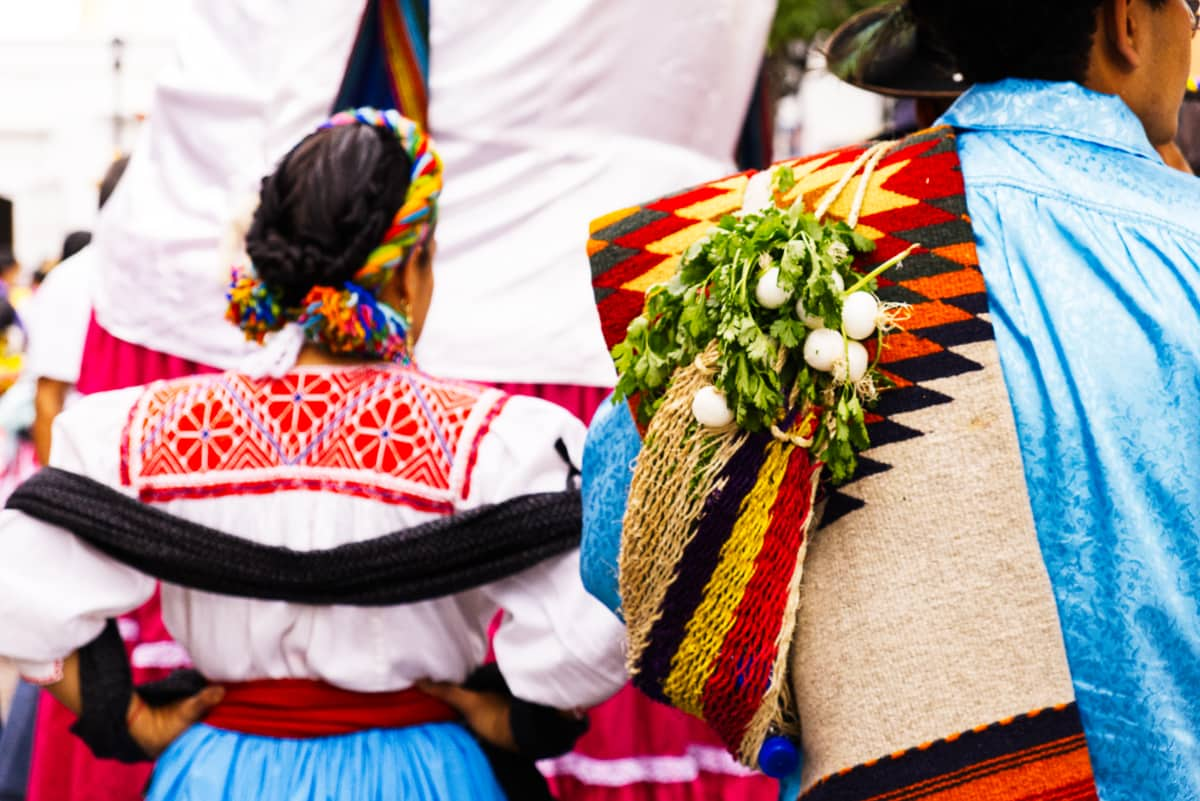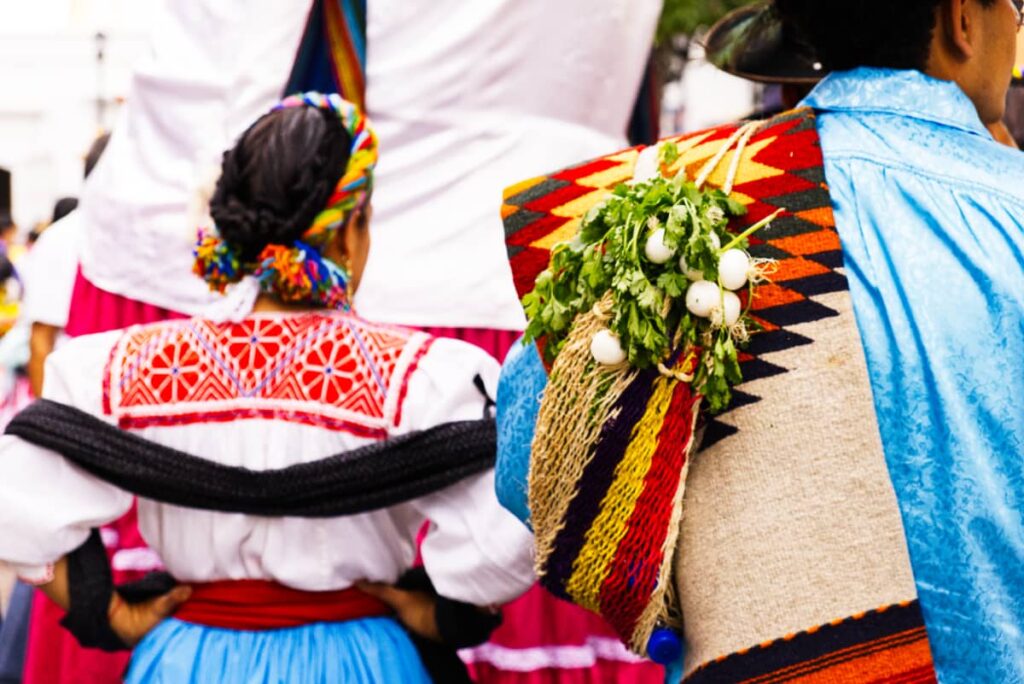 The state of Oaxaca is divided into eight different regions, each with its own diversity within. Every year in July, they meet in Oaxaca City to share their traditional music, dance, food, and dress while celebrating the corn goddess, Centoetl.
Guelaguetza is a Zapotec word that loosely translates to "a reciprocal exchange of gifts and services." This festival dates back to pre-Hispanic times when indigenous groups would come together to share their culture and celebrate the corn goddess.
The formal festivities of the Guelaguetza Festival take place in an open-air auditorium on the hill on the 3rd and 4th Mondays in July. But like most celebrations in Oaxaca, the festivities spill into the streets and encompass the days surrounding the event. Or in this case, the entire month of July.
If you want to see the best of Oaxaca and its culture, Guelaguetza is the festival for you.
20. Discover the Street Art in Oaxaca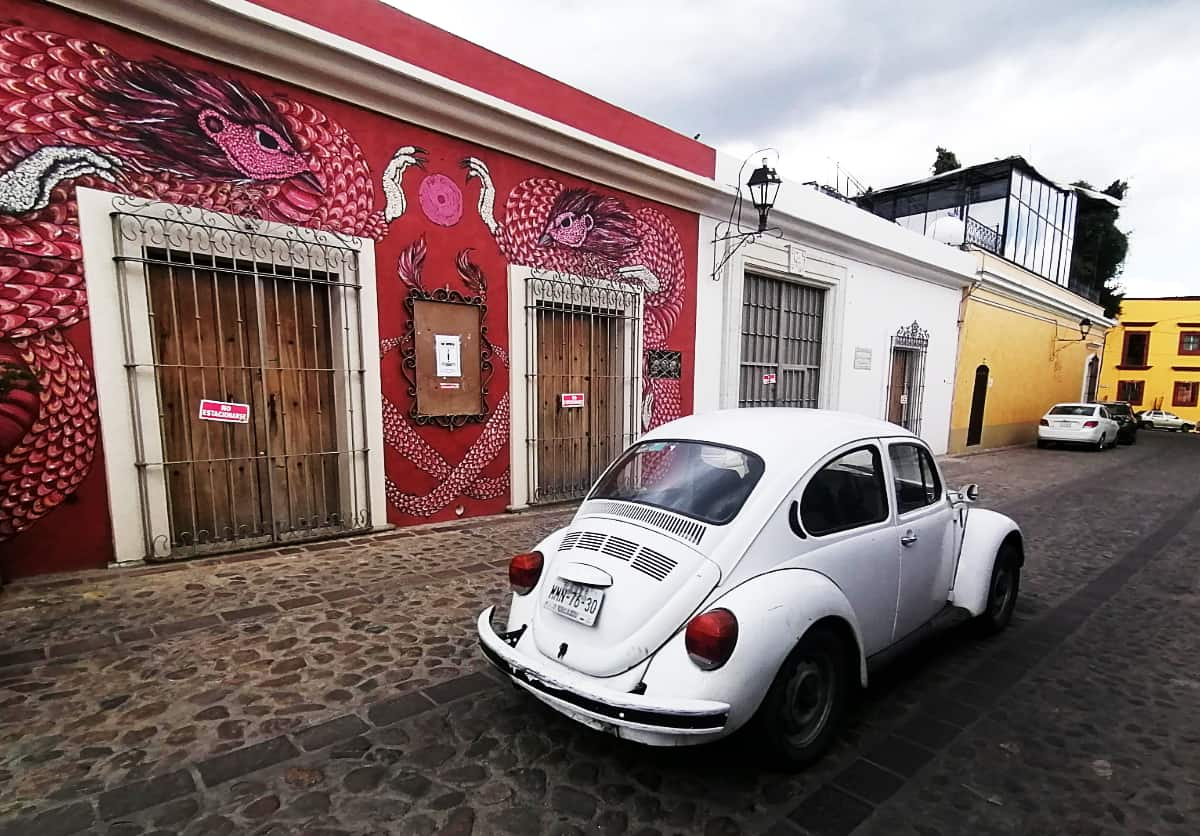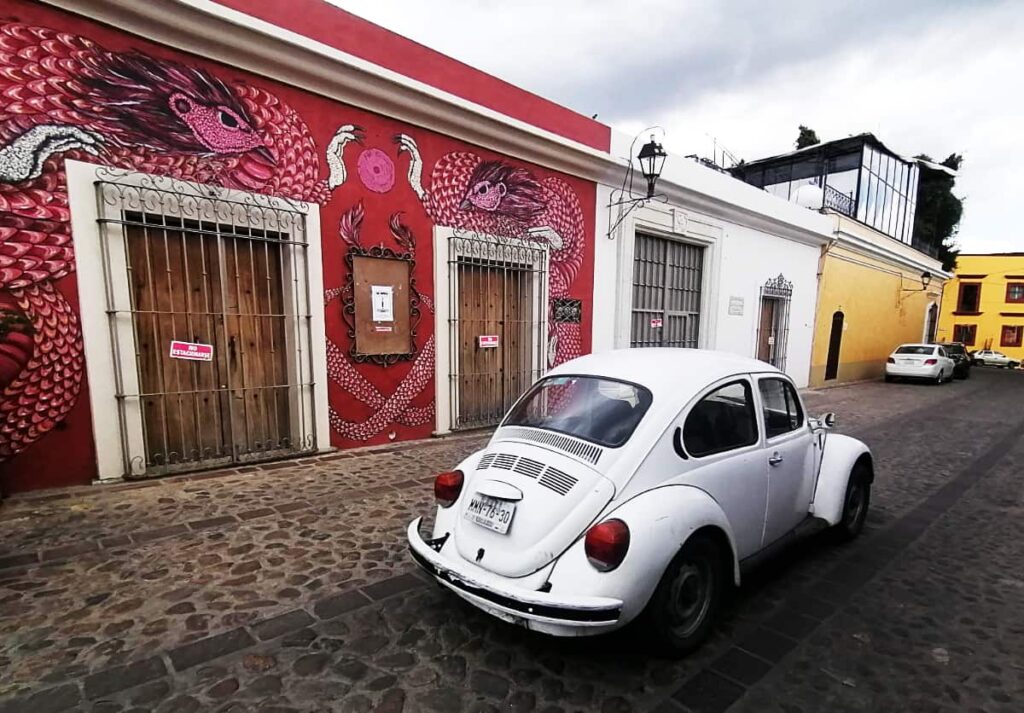 Street art in Oaxaca is rarely just decorative. There are powerful messages behind many of the pieces painted throughout the city. They often tell a story about Mexico and its people whether it's political, social, or economic in nature.
Specific neighborhoods such as Xochimilco and Jalatlaco are known for having some of the best street art in Oaxaca. You can simply stroll through those on your own or book this Oaxaca street art bicycle tour which gives you background about the meaning behind each piece.
21. Explore the Graphic Art Studios in Oaxaca
In addition to street art, Oaxaca is home to a lot of talented graphic artists, many of which create similar messages behind their artwork. You'll find small shops throughout the city featuring graphic art.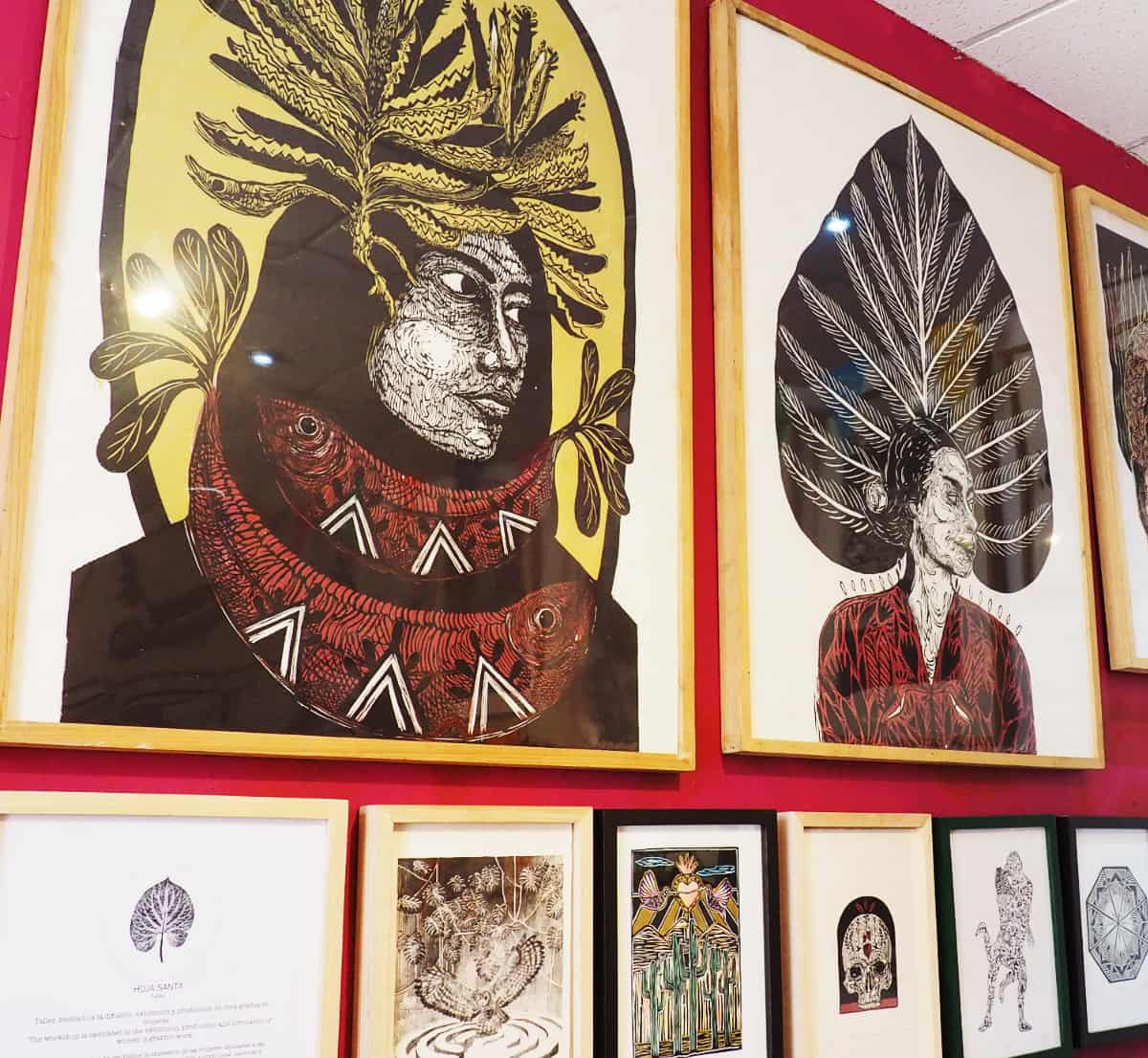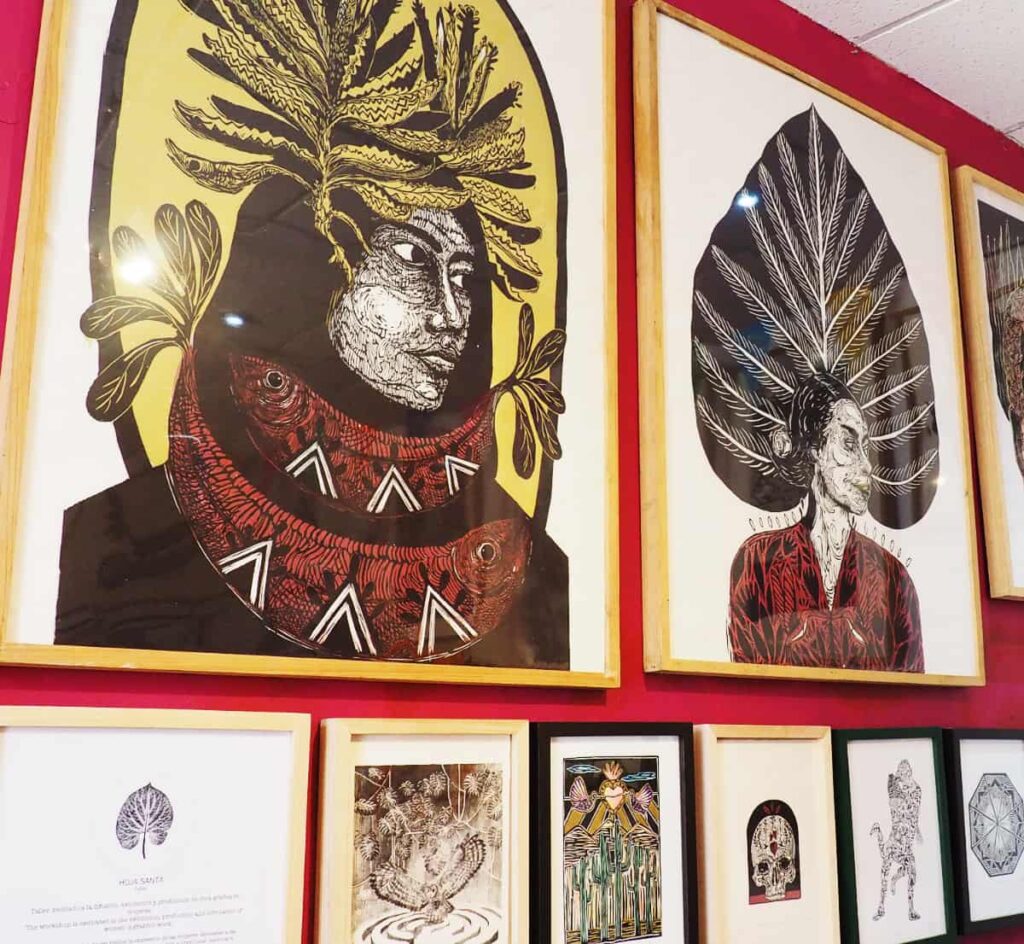 Many of these small print shops have created a venue where a cooperative of artists can display their art and their message. There is some real talent here showcasing the best of Oaxaca.
I've listed some of my favorite graphic art studios in Oaxaca below
Bonus: Make Your Own Graphic Art Print
If you want to get hands-on with the art scene in Oaxaca, book this tour of the street art and graphic art studios which also includes a cacao tasting.
You'll be able to meet some of the artists behind the work and make your own print to take home. If you're looking for a unique thing to do in Oaxaca, this is one of them.
22. Dancing in Zocalo (Wednesdays)
The Zocalo and El Llano Park are great places to hang out in the evening for families with kids. Although Wednesday in the Zocalo gets a little more romantic.
Every Wednesday evening, couples fill the Zocalo in Oaxaca to dance to traditional Cuban music. Whether you join in or simply watch, this free activity is a fun thing to do in Oaxaca City.
Unusual Things to Do in Oaxaca
While some of these unusual things to do in Oaxaca may be more off the beaten path than others, I think all of them are an interesting way to embrace the culture of Oaxaca.
23. Paint Your Own Alebrije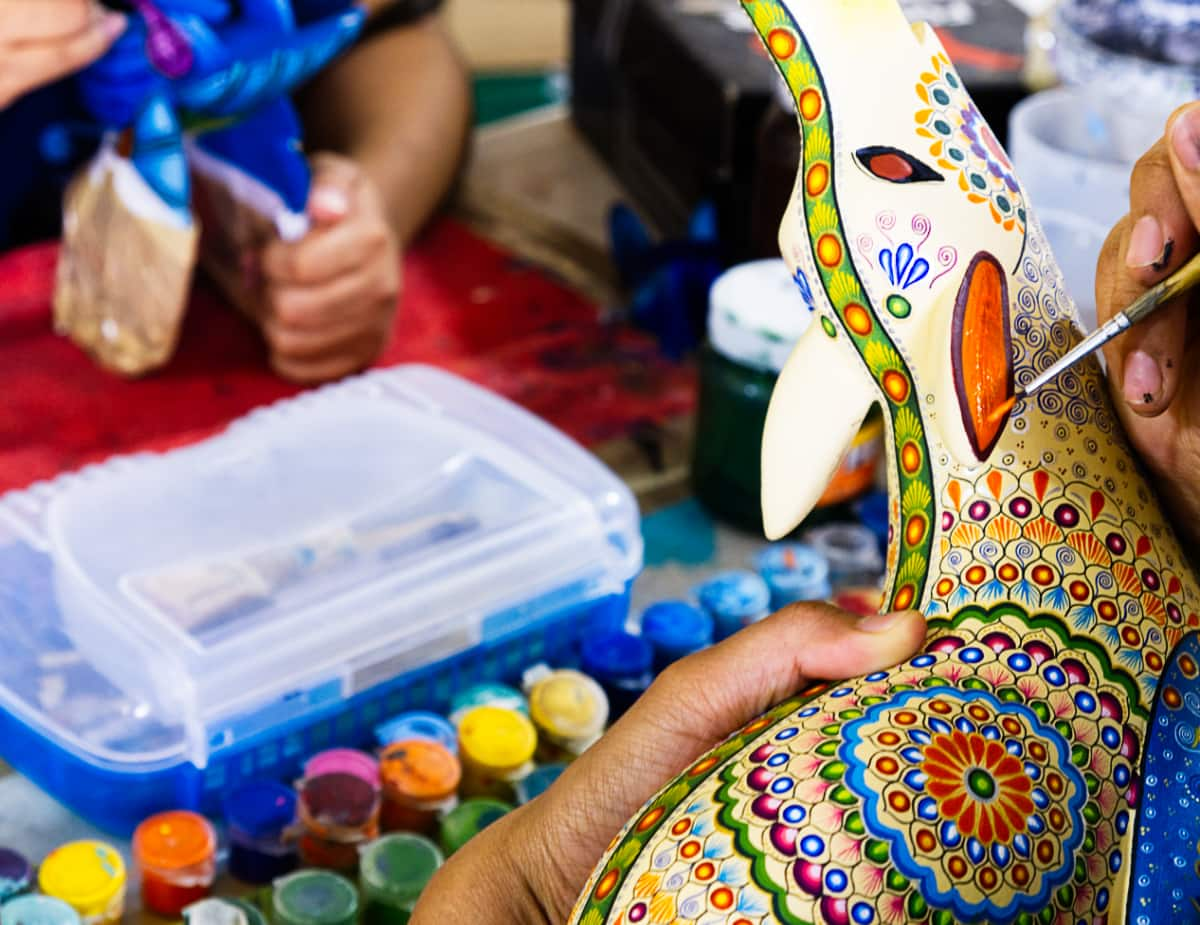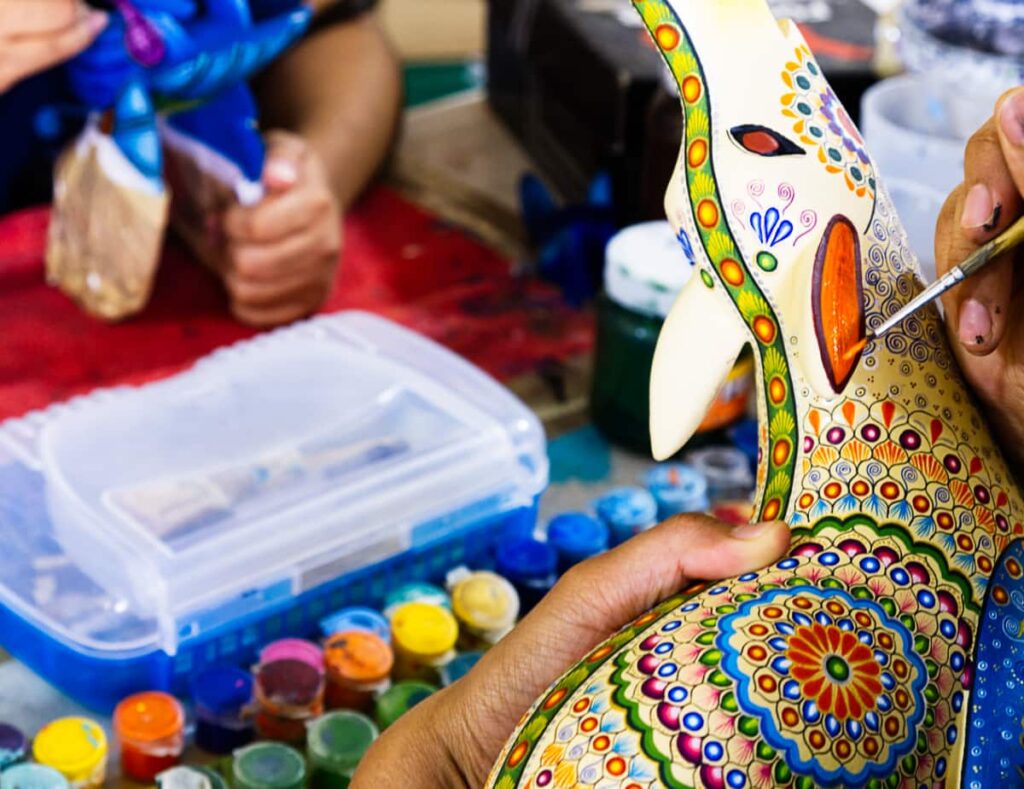 Visiting a Oaxacan alebrije artisan workshop in San Martin Tilcajete is easily one of the best things to do..
But for an unusual thing to do in Oaxaca, book this activity to paint your own alebrije at one of the top workshops in Tilcajete.
After an explanation and demonstration carving of alebrijes, you'll have an opportunity to choose and paint you're own mythical figure with the help of a local craftsman.
24. Have Fun at a Wedding Parade in Oaxaca
For me, this is one of the most fun things to do in Oaxaca, but not many people seek it out specifically.
Parades are a quintessential part of the culture here. You may even stumble across a parade in Oaxaca while simply walking along the streets.
Although if you want to be more proactive about finding one, I recommend going to Santo Domingo Church on a Saturday afternoon (and sometimes Fridays too).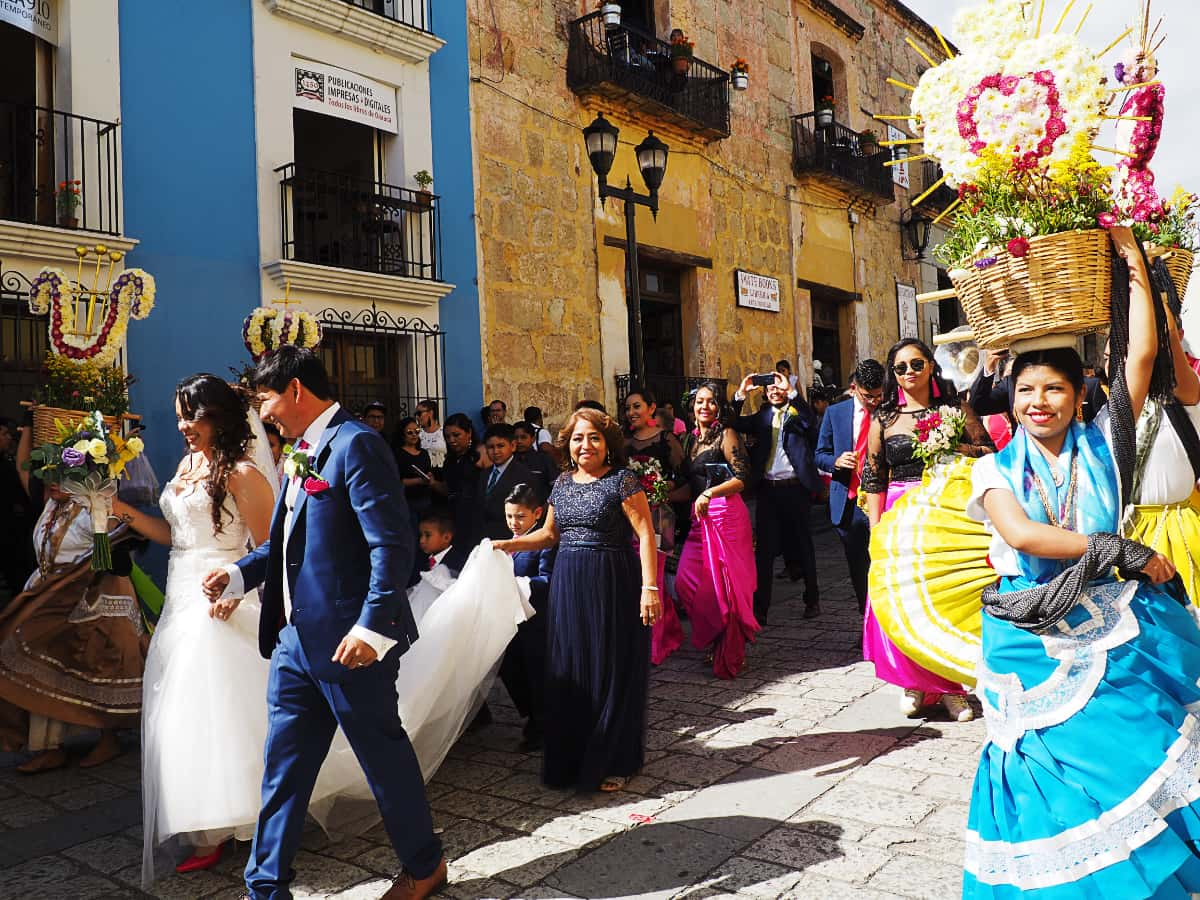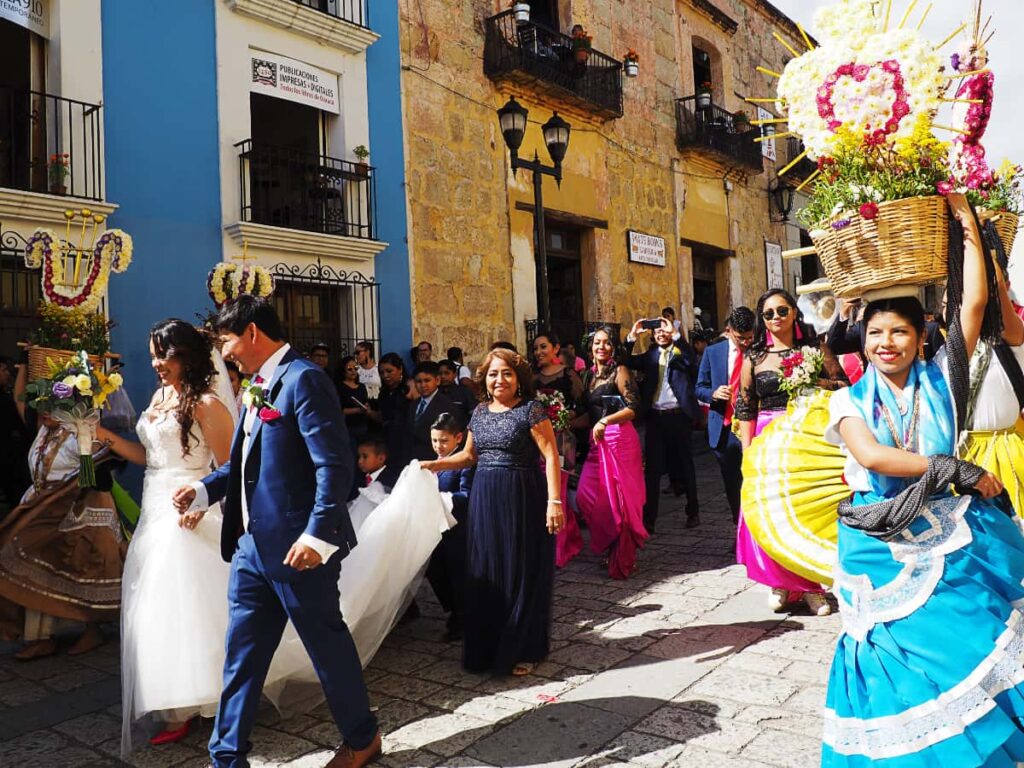 You can tell it's about to start when you see the telltale signs of a Oaxacan parade. Most prominent in a wedding parade are the two large puppets made to resemble the bride and groom as well as the large marmota, a round lantern covered with white fabric.
Once the wedding ceremony ends, the wedding party and guests will exit the church to the sounds and sights of the parade. After dancing in front of the church for about 20 minutes, they will begin the procession through the streets of Oaxaca.
25. Spend the Day in a Traditional Zapotec Village
Travel an hour outside of Oaxaca City with your guide, Ceasar, to a traditional Zapotec town. The day starts with a traditional breakfast of hot chocolate and bread before a chocolate demonstration in his family home.
You'll then take a walk through the village with Ceasar and have a traditional lunch. After lunch, he will take you to visit a Zapotec women's cooperative that specializes in making sandals. The day finishes with a mezcal tasting, after which you'll be brought back to Oaxaca City.
You definitely want to book this tour with Ceasar if you're looking for an authentic experience, off the beaten path in Oaxaca.
26. Experience a Temazcal Ceremony
In my opinion, a temazcal ceremony is one of the most unique things to do in Oaxaca. It's an activity that blends cultural and spiritual aspects and one that I regularly do while living in Oaxaca.
A Temazcal is essentially a sweat lodge that has been used since before the arrival of the Spanish to improve health, heal the sick, and increase fertility. The word comes from the Nahuatl word, temazcalli which loosely translates to "House of Steam."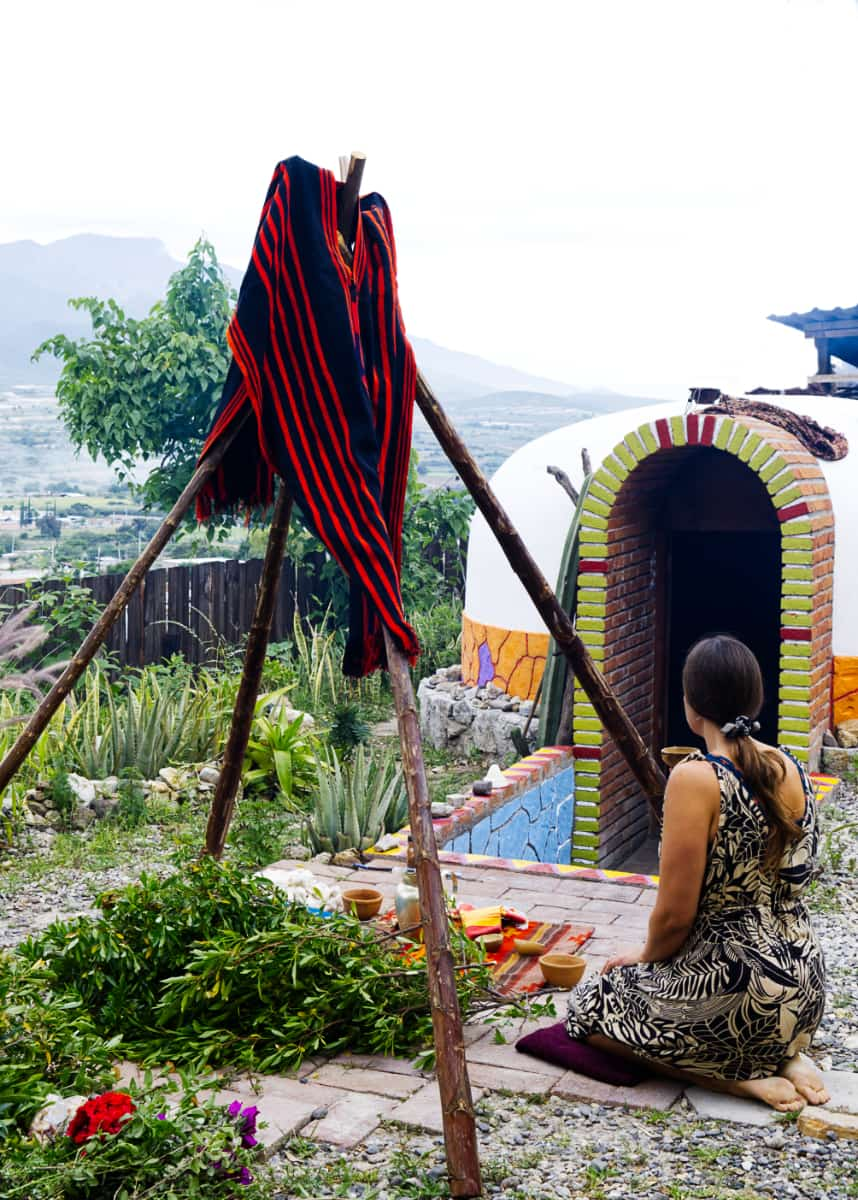 These sweat lodges are permanent structures made of different materials. Many are a dome shape to represent the mother's womb, though rectangular temazcals are also used and have been found at archeological sites.
You should read my guide about the best temazcals in Oaxaca, especially if it's your first time. Although, here is a quick list of my favorites. Some have a limited schedule, so it's best to contact them in advance.
27. Bike to El Tule Tree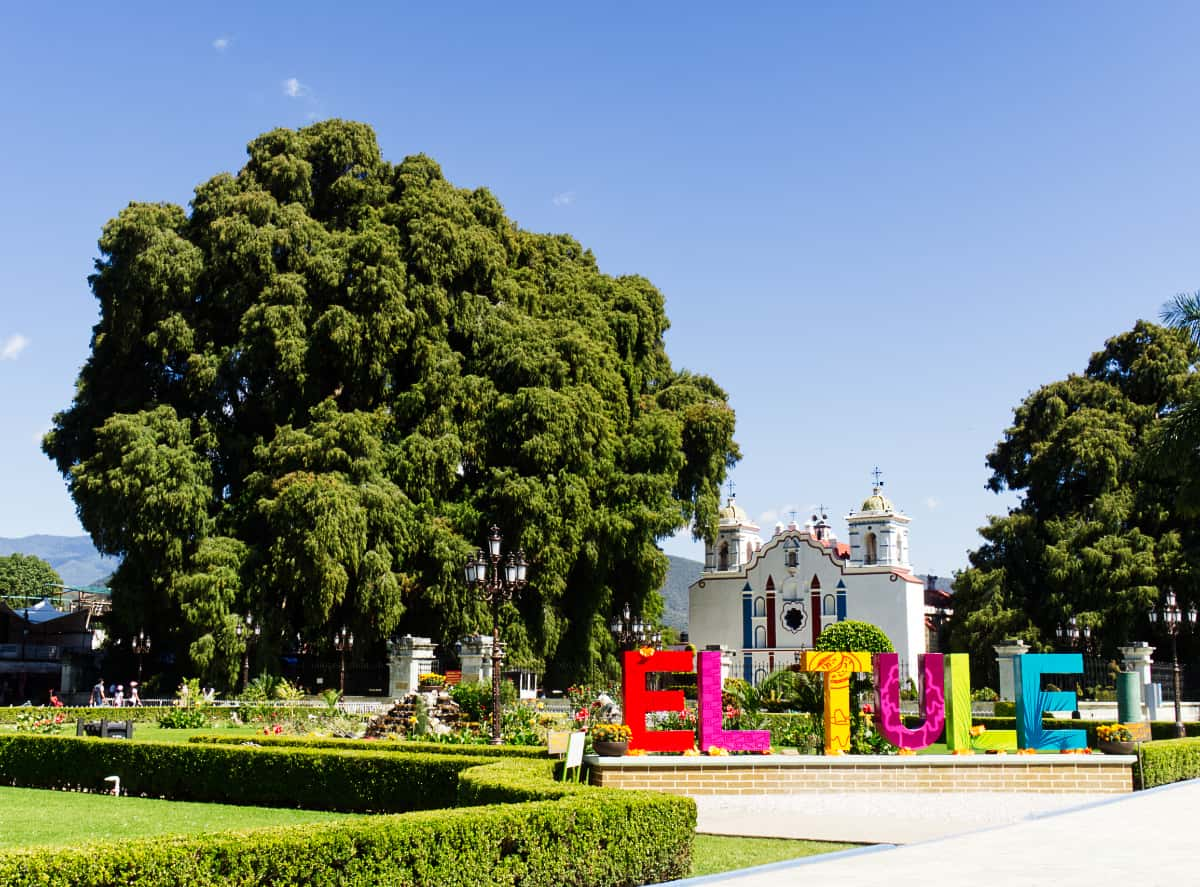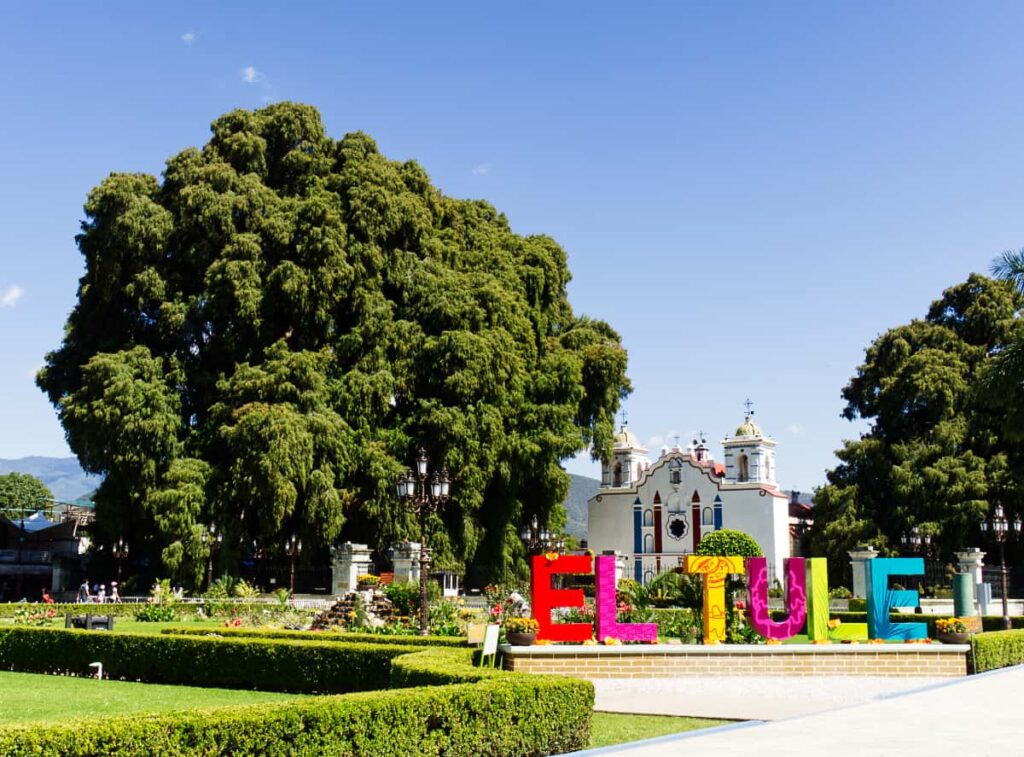 This roughly 10 km (6 mi) bike ride follows a mostly shaded pathway to Santa Maria del Tule, a small town famous for El Tule, a Montezuma cypress that is believed to be one of the oldest trees in Mexico.
If you want to combine this route with learning more about Oaxaca, I recommend you book this bike tour to El Tule tree which also includes a stop at Santo Domingo Tomaltepec as well as the home of a leather craftsman.
Alternatively, you can rent a bike from Bicibella (map) and go on your own. Or join the group from Mundo Cieba (map) that goes every Sunday at 9 am and rent a bike from them.
Best Things to Do in Oaxaca at Night
From a bicycle ride through the city to learning how to salsa dance, these are the best things to do in Oaxaca City at night.
28. Learn How to Salsa Dance
Several of the hostels in Oaxaca City offer salsa dancing classes for beginners. Often you can join the class whether you are staying there or not. Many of the classes cost a small fee or are donation-based.
Once you have some moves down, head to one of the best places for salsa dancing in Oaxaca, La Tentación.
29. Watch Leon and Band Perform
Oaxaca also has a lively music scene at night. In fact, many of the best bars in Oaxaca have a rotation of live music throughout the week. There are a few favorites, such as Zapotec, Nueva Babel, and the infamous Txalaparta Bar.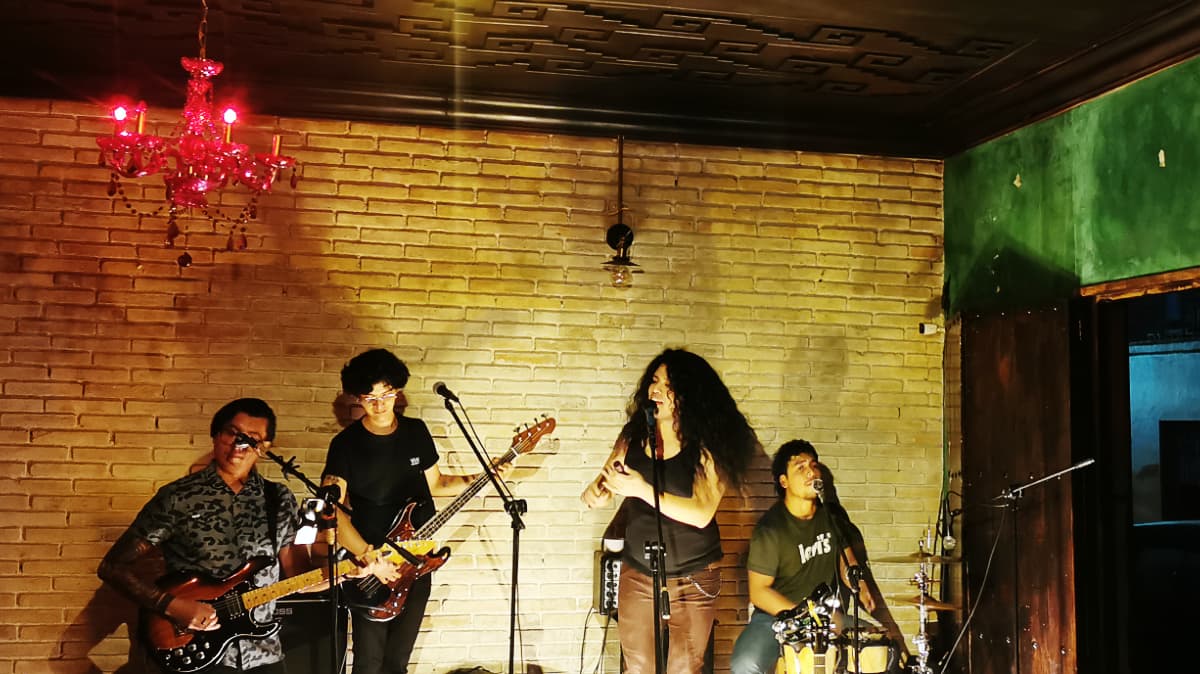 Although there's one performance in particular that just about everyone will enjoy. Leon and his band perform classic covers, some in English and some in Spanish. The songs they cover are wide-ranging, but it's Leon's presence as a performer that keeps the audience engaged.
They typically play Tuesdays-Saturdays and announce the details on their IG page on the day of, though they have started developing a regular venue schedule.
30. Bicycle Ride Through the City at Night
Every night at 9 pm, Mundo Ceiba leads a group through the streets of Oaxaca by bicycle. The tour leader pulls a small trailer with a speaker bumping a lively playlist.
The tour itself is free and bicycle rentals are available for a small fee. If you need to rent a bike, it is suggested to arrive 30 minutes early to be fitted with the right bike.
While this isn't a proper tour of the city with explanations, this is a fun thing to do in Oaxaca at night, especially with a group of friends.
More Oaxaca Attractions
Looking for more of what to do in Oaxaca City? Although these other Oaxaca attractions may not have made the list of the top things to do in Oaxaca, they are classic and should be added to your list if you feel you have the time.
31. Visit the Templo de Santo Domingo
The impressive 17th-century Santo Domingo Church features a carved Baroque facade flanked by two bell towers on either side. Even if you're not into churches, you should step inside for a peek.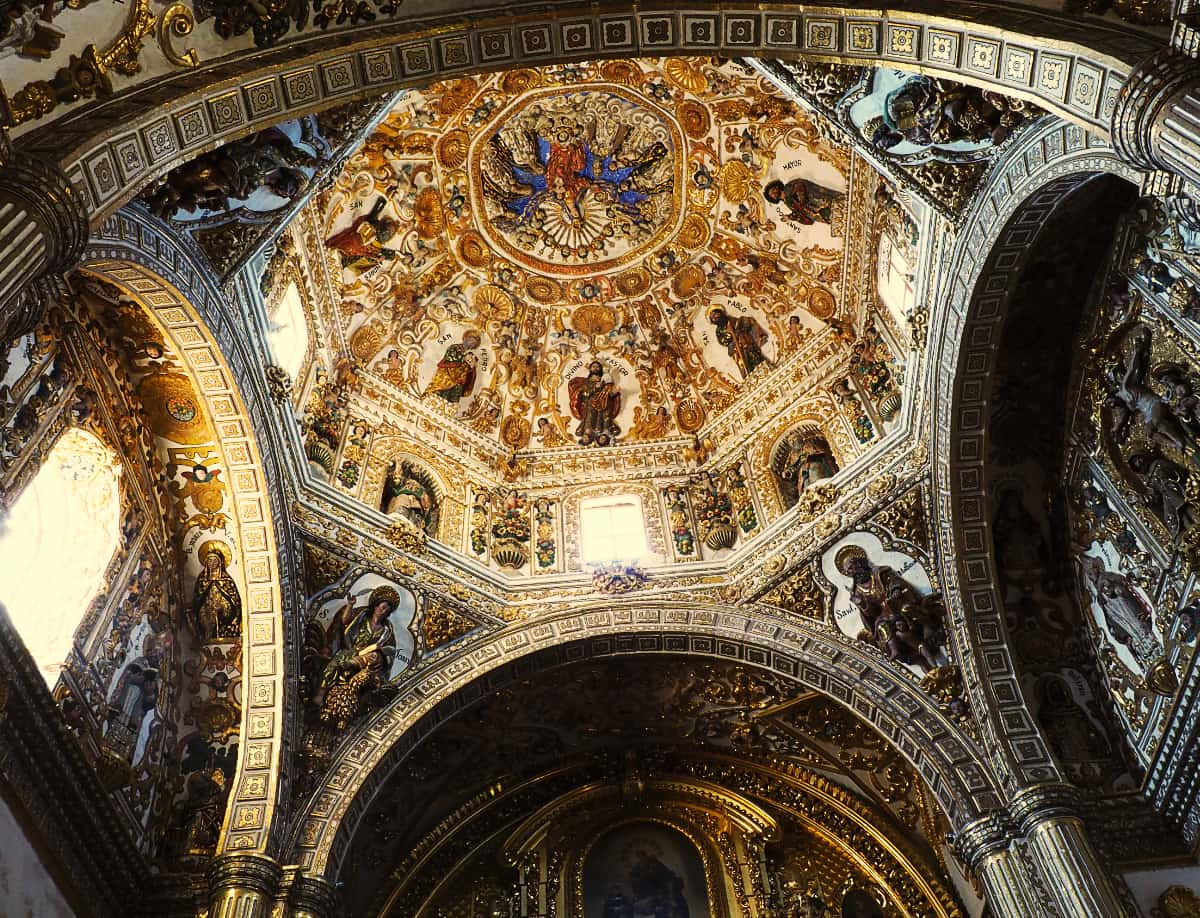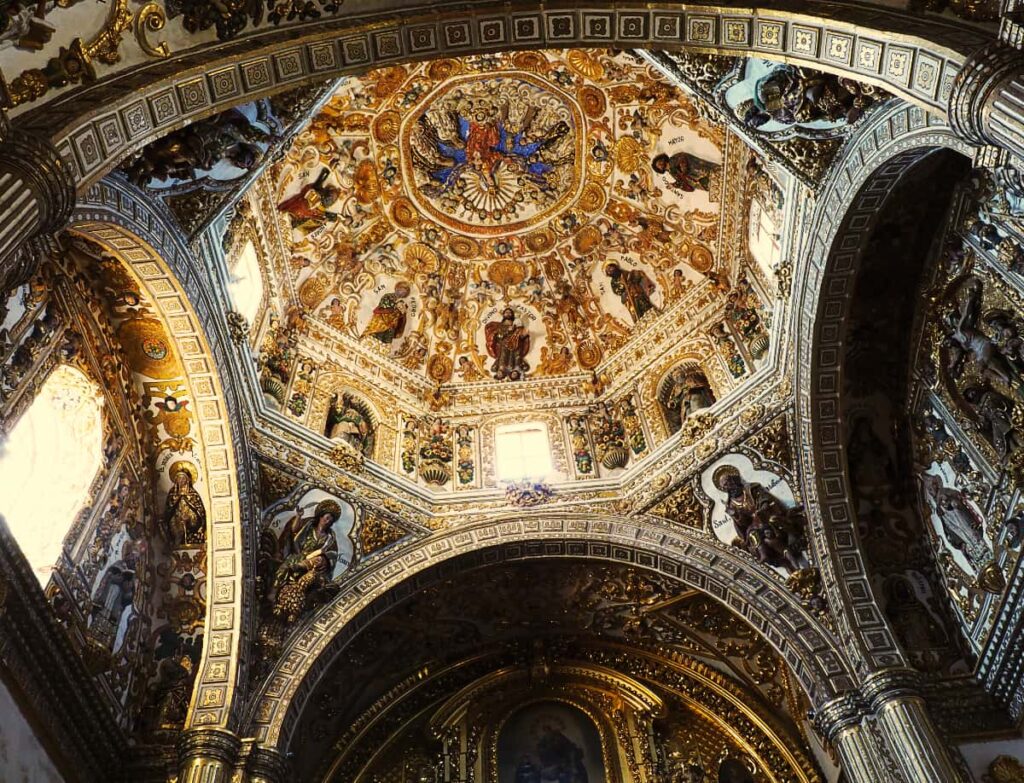 Don't miss the Rosary Chapel located on your first right after the entrance. The sheer amount of gold gilded into the sculptures is incredible. It rivals the Chapel de Rosario in Puebla.
Chances are you'll pass by Santo Domingo Church more than once while visiting Oaxaca City. It's located in centro, a few blocks north of the Zocalo. The square outside of the church is a gathering point for different events and several walking tours. There is no fee to enter.
Tip – Try to visit in the late afternoon, just before sunset when the golden light illuminates the Rosary Chapel. This is also when Santo Domingo is most likely to be open for visitors.
If you arrive and the church is not open, I encourage you to stick around for a while. People watching under the large tree is also one of the best things to do in Oaxaca.
32. Museum of Oaxaca Cultures
Located in the former monastery connected to Santo Domingo Church, the Museo de las Culturas de Oaxaca takes you on a journey from pre-Hispanic to modern-day Oaxaca.
The building, which is impressive in itself, is surrounded by amazing views overlooking Santo Domingo square with a mountain backdrop. The other side has great views of the Oaxaca botanical garden.
Of all 23 rooms housing the permanent exhibition, the most impressive is Room 3 which displays over 600 pieces of jade, gold, jaguar bone, and other items that were found in Tomb 7 and dubbed the "Treasure of Monte Alban." The museum is interesting, though some rooms only require a quick pass through in my opinion.
33. Visit La Soledad Church and Eat Ice Cream
The Basilica de Nuestra Señora de Soledad, more commonly referred to as La Soledad, stands out for its intricate baroque-style architecture.
Inside is a pipe organ that dates to the 1600s as well as a statue of La Virgen de la Soledad, the patron saint of Oaxaca who is celebrated just before the Christmas celebrations in Oaxaca.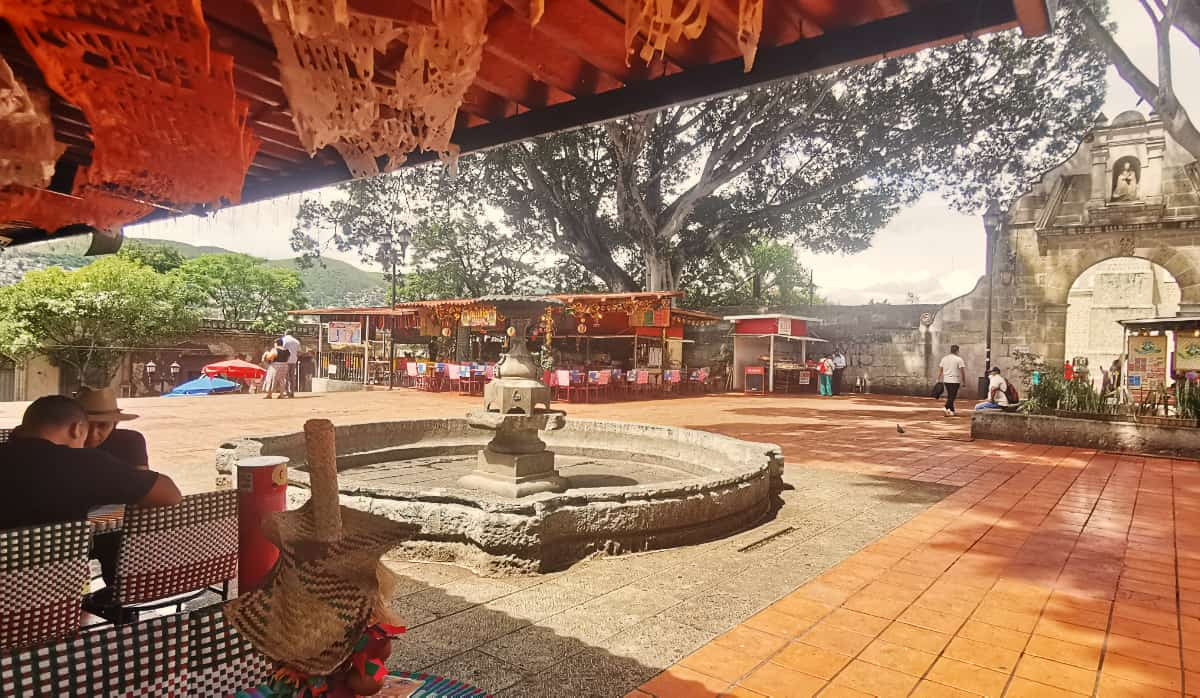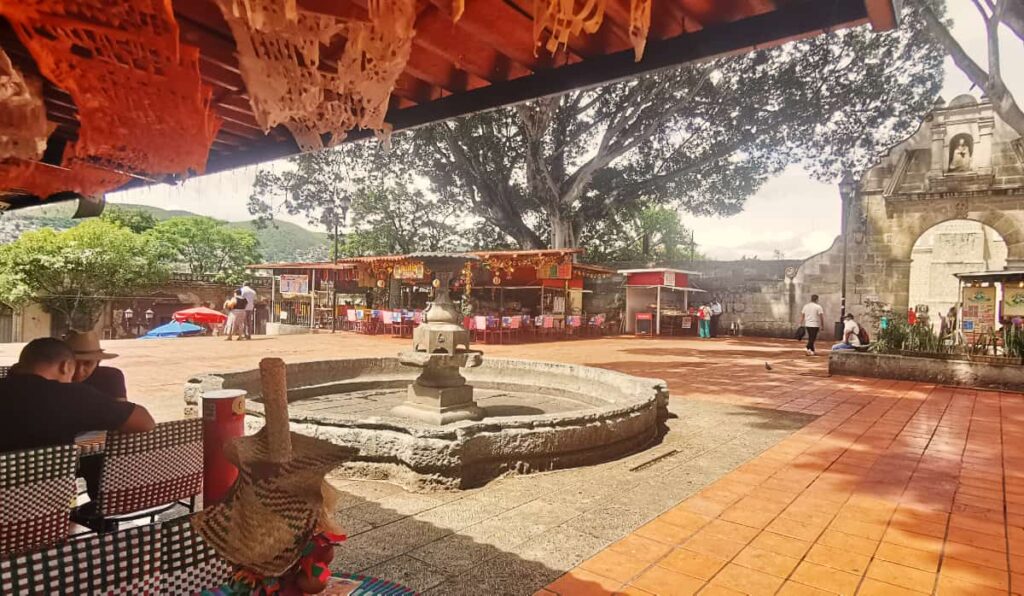 This 17th-century church was built using green volcanic rock that changes color as the sun sets. Late afternoon is the perfect time to visit and then cool off with a Mexican ice cream, called nieves, in the adjacent square.
Keep in mind, nieve translates to snow, so this is more of an icy frozen treat, although some flavors are creamy.
The classic nieve of Oaxaca is Leche Quemada con Tuna, or Burnt Milk with Cactus Fruit. For some, leche quemada is an acquired taste although I would say it pairs perfectly with the sweetness of the cactus fruit ice cream.
34. Museum of Pre-Hispanic Art
This museum showcases prehispanic art from the personal collection of Rufino Tamayo, a Oaxacan-born artist. Tamayo selected these pieces more for their artistic qualities than their historical significance.
In the museum, they are displayed by theme rather than by any sort of chronological timeline. As a result, this museum feels refreshingly more like viewing someone's personal collection in their home rather than a museum.
Tamayo established the museum in the 1970s to ensure the pieces would stay in Mexico for all to appreciate. The entire five-room museum should take you an hour or less to admire.
Other Activities in Oaxaca
If you plan a trip for a few weeks or more, you'll probably start to seek other activities in Oaxaca.
The following items are great if you're looking for what to do in Oaxaca on a longer trip or if you've been to the city before.
35. Watch a Performance at the Macedonio Theater
The Macedonio Alcalá Theater is an art nouveau building from the early 1900s that is as gorgeous inside as it is out. And that's why I recommend seeing a performance here rather than just admiring it from the street.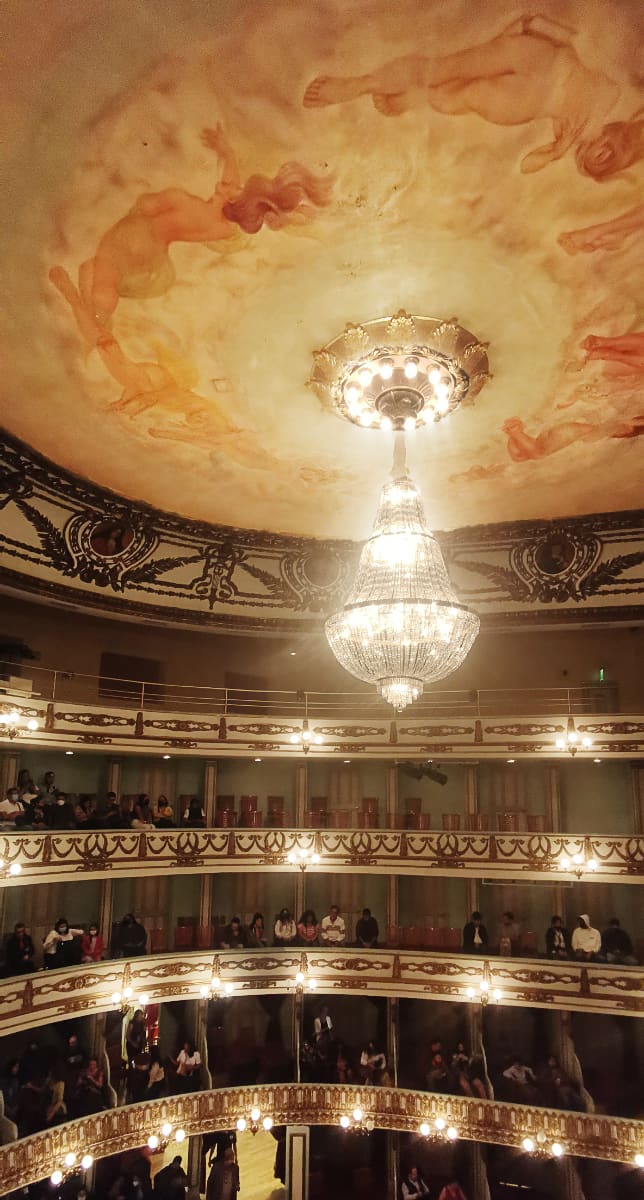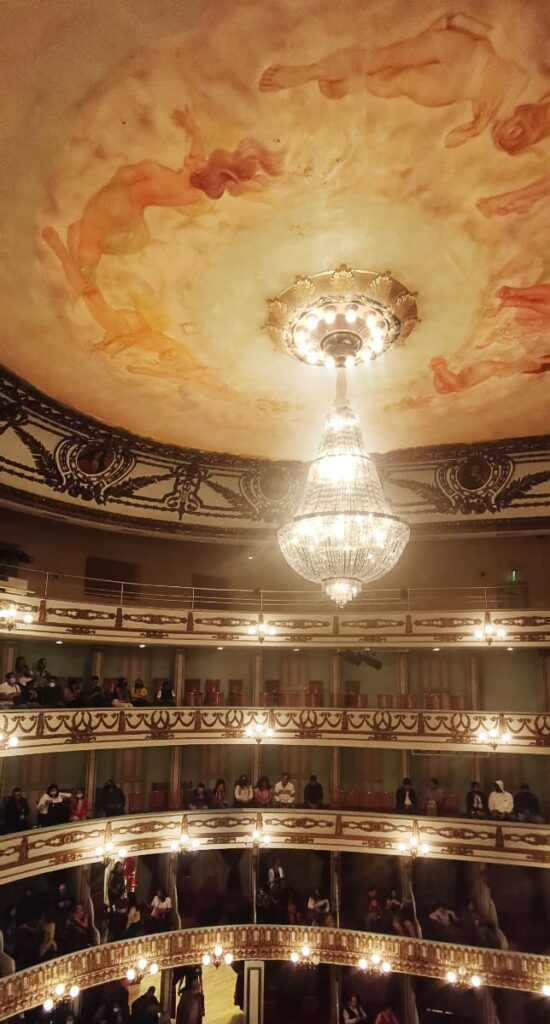 Outside you'll first notice the green stone arches that frame the three doors at the main entrance which look particularly beautiful when illuminated by the golden hour sun.
The lobby features a white marble staircase while the main seating area is in a horseshoe shape with elegant details. You can find the current events on their Facebook page.
36. Go Shopping in Oaxaca
While I prefer to shop for Oaxaca artisan pieces in the pueblos that surround Oaxaca City, sometimes you simply don't have time to see them all. Or perhaps there was something you regret not buying at the moment.
Well, not to worry because there are plenty of places to shop in Oaxaca City. Some of my favorites are La Calenda and Hilo de Nube for traditional clothing, Sombreros Alberly for hats, Zipak Ná for beautiful shoes made by women, and Cooperativa 1050º for ceramics.
37. Relax with a Massage in Oaxaca at Nativo Spa
You'd never guess that among the hustle and bustle of the 20 de Noviembre Market area is a peaceful oasis called Nativo Spa.
As you step inside the doorway, the intoxicating smell of essential oils leads you upstairs to the spa. There you'll find a relaxing space that magically blends colorful Mexican tiles with modern spa decor.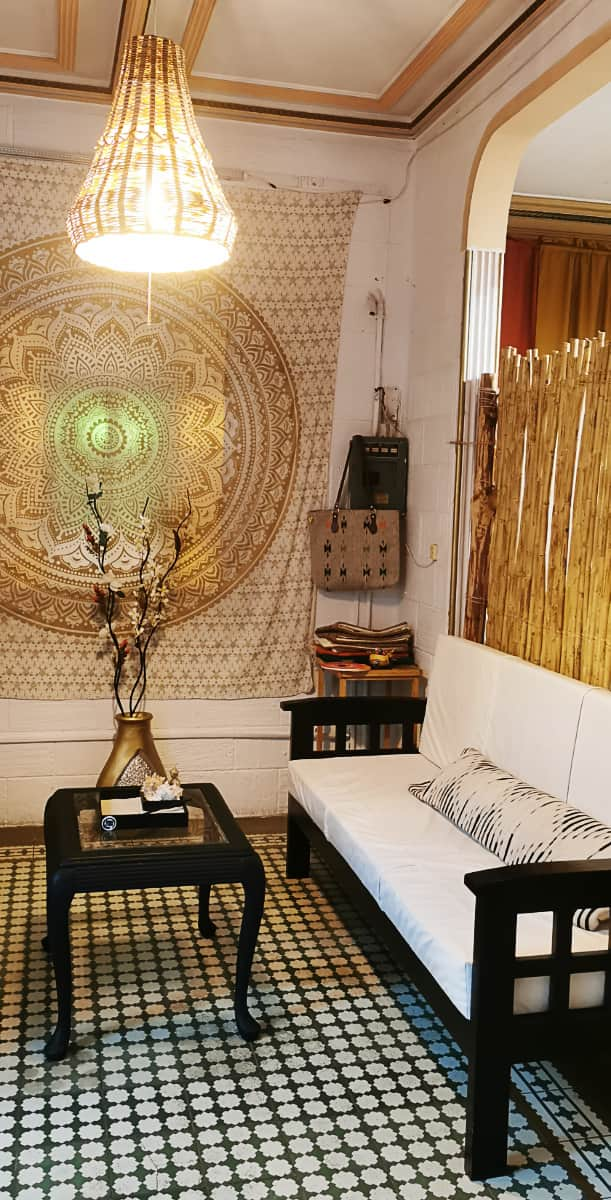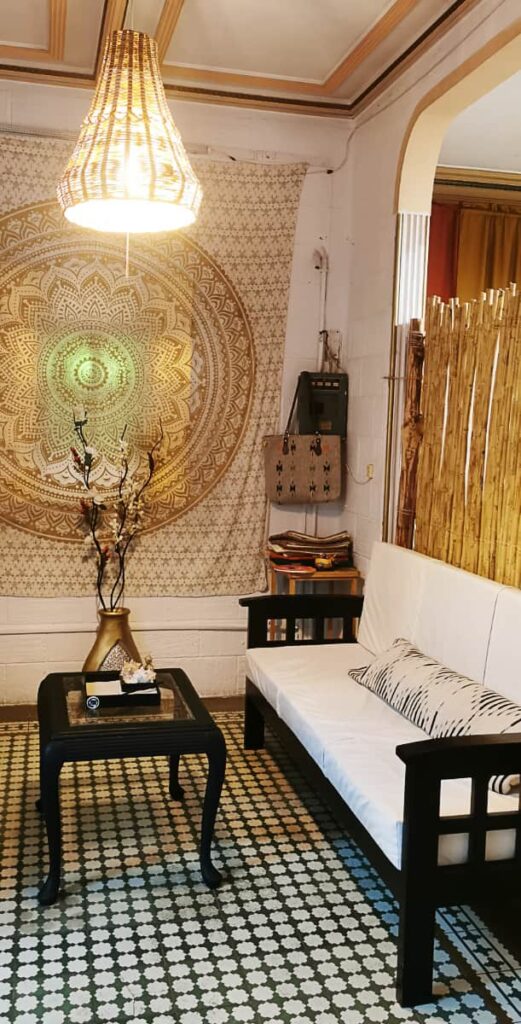 This is one of my favorite places to have a massage in Oaxaca. And they offer a range of unique services including Thai Massage, Pre-Hispanic Massage, Cupping, and an herbal steam sauna that is similar to a temazcal.
It's best to make an appointment for a massage or other spa services. It may be easiest to send a text on WhatsApp (+52 951-123-2661) as English is limited.
38. Hike in the Sierra Norte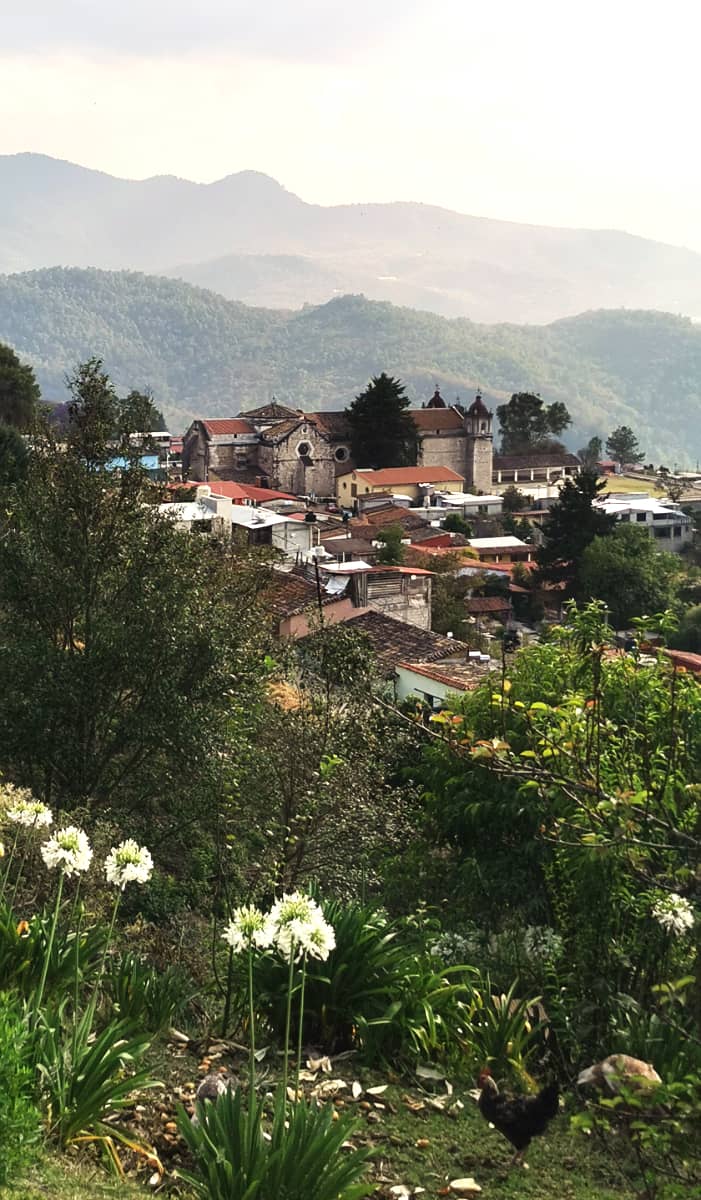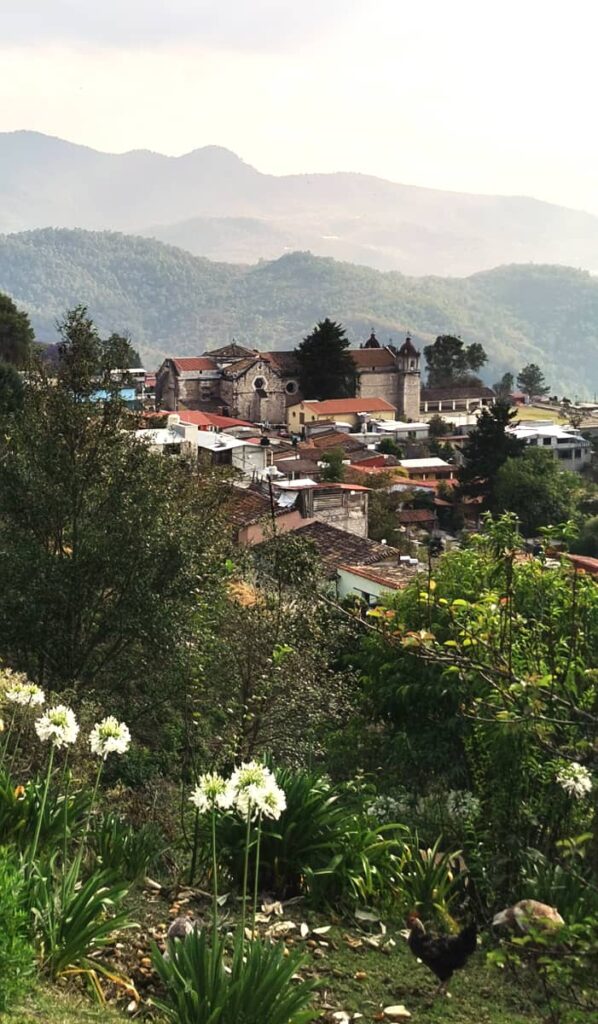 Outdoor enthusiasts will enjoy the mountains of the Sierra Norte, which contains some of the highest points in Oaxaca at over 3,000 meters above sea level.
You can visit these Pueblos Mancomunados on your own, rent a cabin, and hire a tour guide for the hike, all of which support the local community. Some of the towns are harder to reach than others although you can find colectivos leaving from near the Abastos Market.
If you prefer to have everything taken care of for you, book this hiking tour of the Sierra Norte which includes an experienced guide and transportation from Oaxaca City.
39. Go Mountain Biking
If you're a mountain biker visiting Oaxaca, you should definitely book this mountain biking tour while you are here. It was created for mountain biking enthusiasts so that they can discover the incredible trails just outside of Oaxaca City.
There is an option to bring your own bike or have a bike and helmet provided for you. Keep in mind, this Oaxaca mountain biking tour is for intermediate riders.
40. Watch a Baseball or Soccer Game
There are two main sports teams in Oaxaca, the Guerreros baseball team and the Alebrijes soccer team. Attending these games is a fun thing to do in Oaxaca City.
At the Guerreros baseball stadium, located just east of Jalatlaco, the announcer brings a lot of energy as he pokes fun at different people in the audience. It's hilarious, incredibly accurate, and perhaps a bigger draw than the game itself.
The baseball season lasts from roughly late April through early August and you can find the schedule on their website.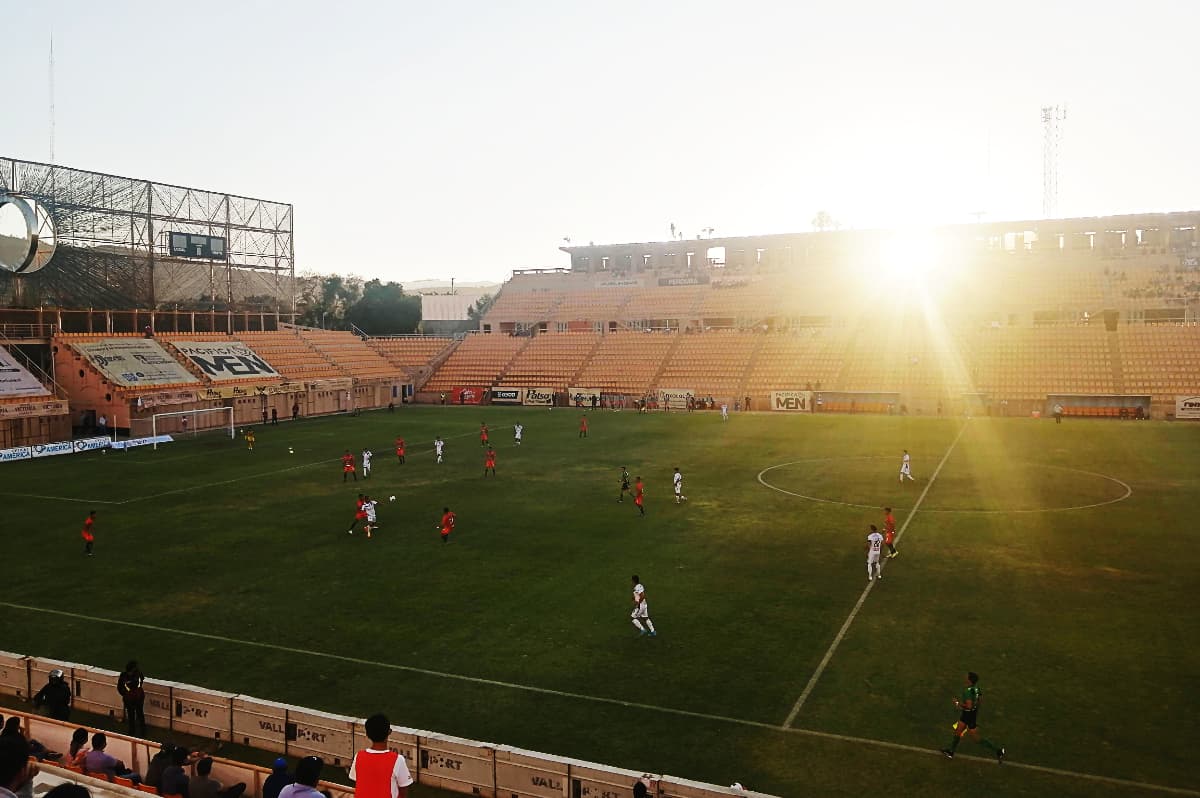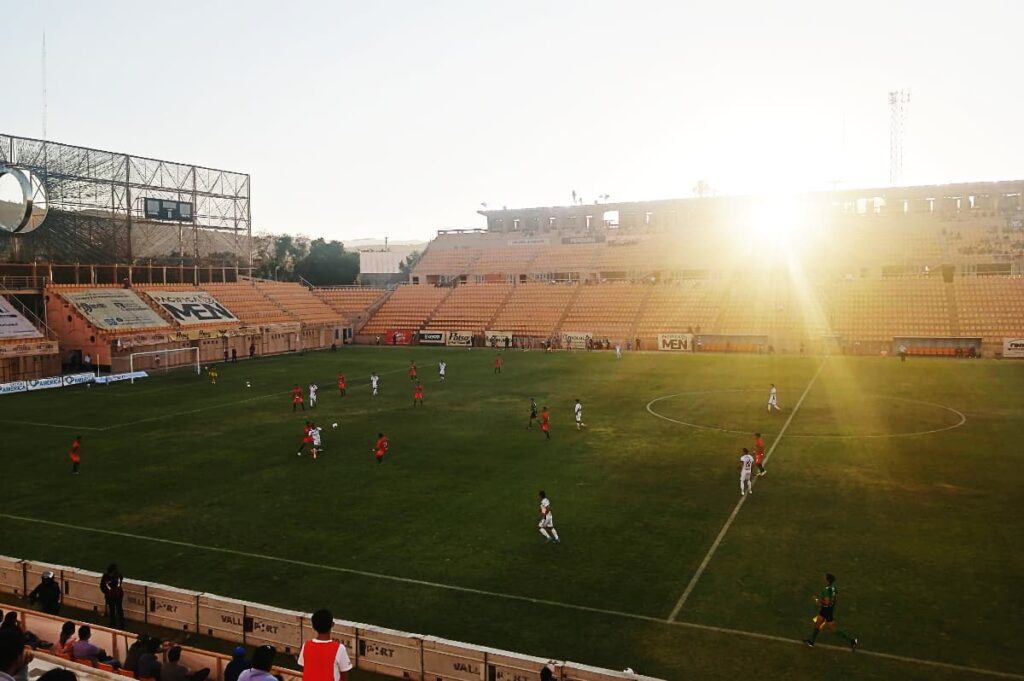 The Alebrije soccer team plays on the opposite side of town, just a short taxi ride from the city. The schedule is more sporadic, but you can find the games on this website. The home games which usually start around 5 pm are indicated when Alebrijes de Oaxaca is listed first.
You can purchase tickets for both at the gate when you arrive. Keep in mind, outside food and drinks are not allowed. Both of these events are a family affair for Oaxacans so they are also a great thing to do in Oaxaca with kids.