Best Time to Visit Oaxaca, Mexico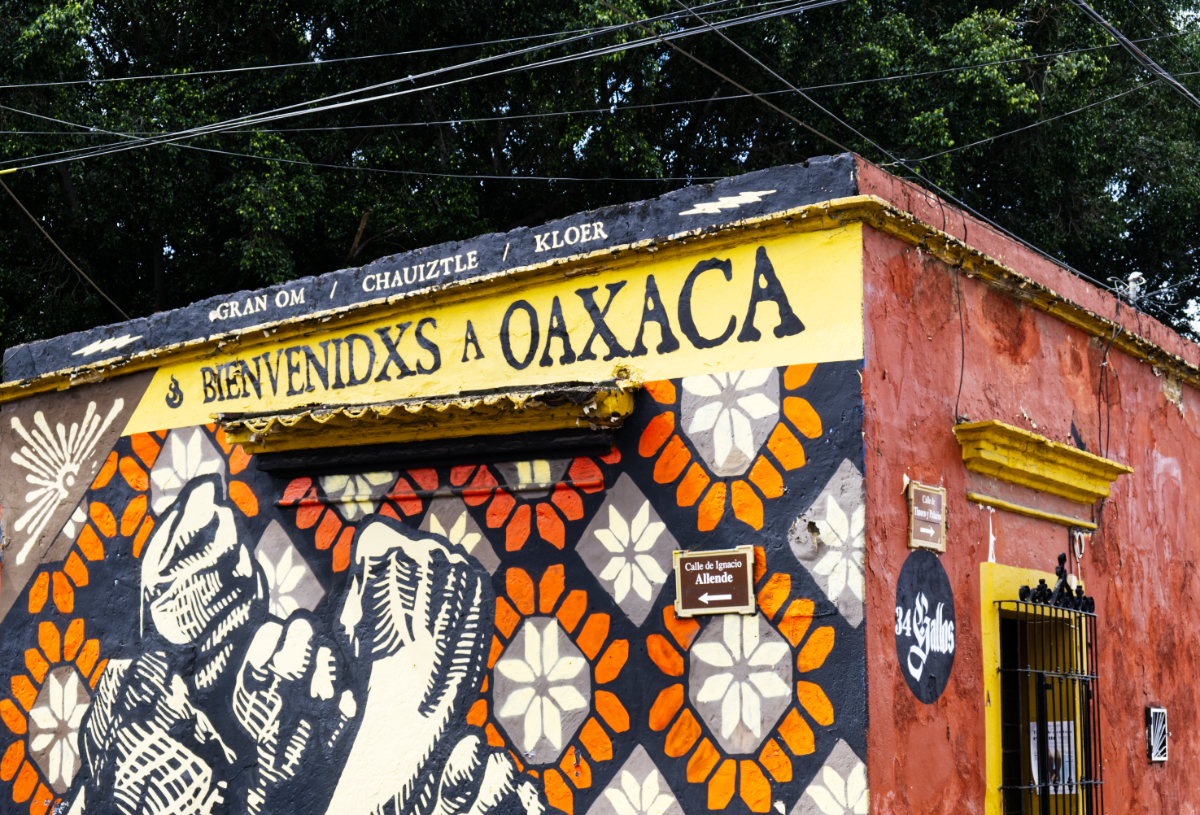 The best time to visit Oaxaca will vary based on your needs. For me, October and November are overall the best months to visit Oaxaca – both the city and the beaches.
By this time the rains have mostly stopped, the mountainsides are still verdant green, and the temperatures have begun to mellow.
If you prefer fewer people and are not opposed to the heat, April and May may be a good time of the year to visit. If you need a winter escape and don't mind the influx of tourists, the high season of October to March is the best time to go to Oaxaca.
The good news is, no matter what time of year you visit, there are plenty of things to do in Oaxaca City, the surrounding valleys, and at the coast.
Let's take a closer look at the best time to travel to Oaxaca.
Best Time to Go to Oaxaca City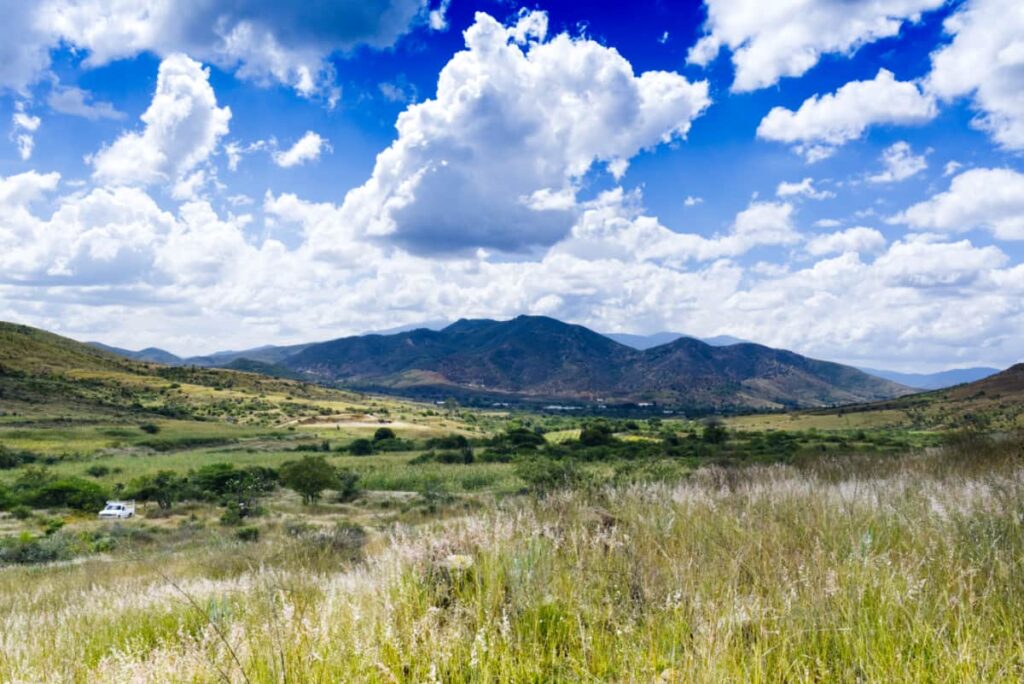 Personally, my favorite months in Oaxaca City are October and November, and not just because of the Day of the Dead festival (which you should absolutely experience!)
In this exploration of the best time to travel to Oaxaca, I've included the many Oaxaca festivals. But if you can't schedule your travel with one of these, Oaxaca City always feels festive.
You'll never know when you'll randomly run into a parade or wedding comparsa on the streets, which is one of the reasons I love living in Oaxaca.
High Season – October to March
The high season is marked by cooler, dry weather. The mornings are cool, temperatures during the day hover in the mid-80s (27°C), and at night temperatures drop enough to require a thin jacket after dark.
It is also the busiest time of year, with several of my favorite festivals scheduled during these months.
Although, with all of those qualities comes more tourists. The influx of people isn't so much that I find it unpleasant, though it does raise prices on accommodations in Oaxaca.
Festivals During High Season
– Day of the Dead (November)
– Noche de Rabanos (December)
– Carnaval (February)
Shoulder Season – April and May
Personally, this is my least favorite time to travel to Oaxaca although it does have its positives.
While hot and dry, April and May can be the best time to go to Oaxaca if you're looking for fewer people and lower prices. In addition, the Festival of Traditional Chefs in April is one of the best food festivals I've experienced (it is Oaxaca after all!)
The months of April and May are typically the hottest of the year. Temperatures often reach the low to mid-90s (32 °C) during the day with little to no rain to cool things down.
During this time everything is dry and thirsty for water (including my skin!)
Many houses and accommodations struggle to keep up with tap water demands and use pipa trucks to refill their cisterns (not for drinking). You can learn more about water issues in the arid parts of northern Oaxaca state.
Events in April and May
– Easter Processions (April)
– Festival of Traditional Chefs (April)
– Oaxaca City's Birthday (April)
Rainy Season – June to September
The rainy season in Oaxaca (and much of Mexico) lasts from roughly June to September. But it can still be a good time of the year to visit Oaxaca.
The rains rarely last all day and on the plus side, there are typically fewer tourists during these months. An exception is during the month of July when visitors flock to the city for the Guelaguetza Festival.
The rainy season in Oaxaca is characterized by afternoon thunderstorms that last for an hour or two and sometimes stretch into the evening. The temperatures are cooler than in the previous months, especially in the early morning and night.
You should always bring an umbrella with you during these months and have a backup plan in case of storms. Oaxaca City is prone to flooding, especially with torrential rains.
Events During Rainy Season
Guelaguetza (July)
Mexican Independence Day (September)
Best Time to Visit Puerto Escondido, Huatulco, and Other Oaxaca Beaches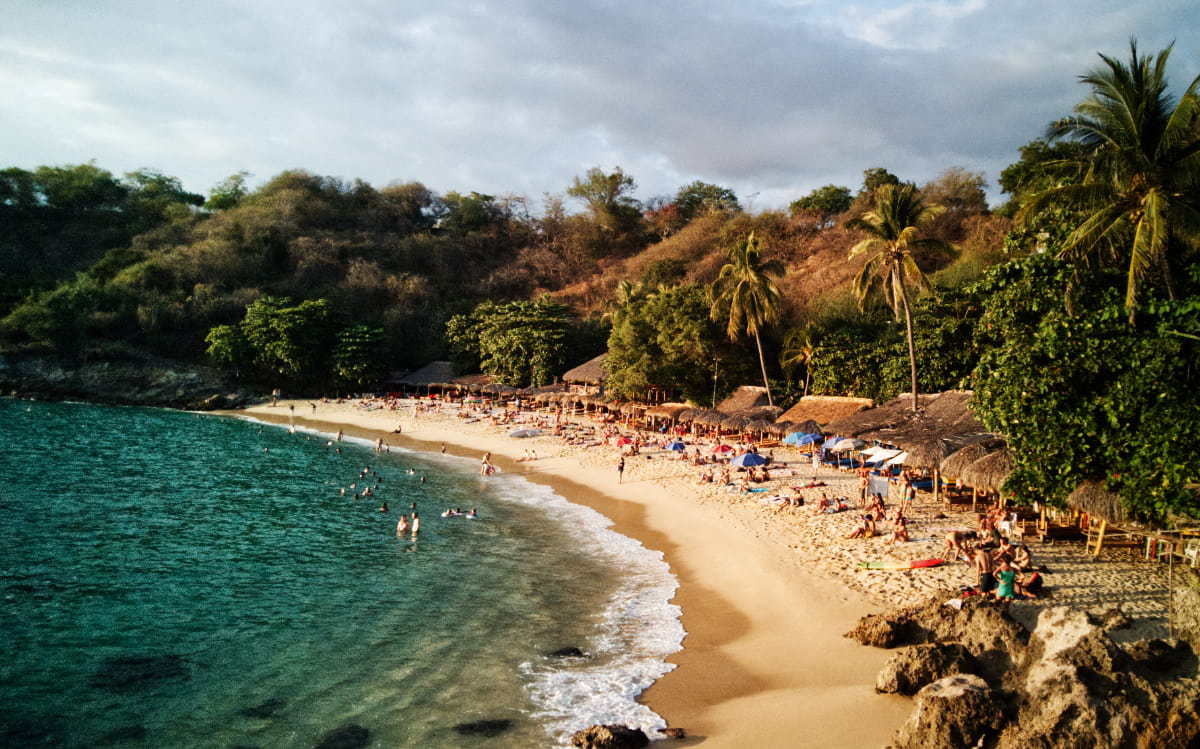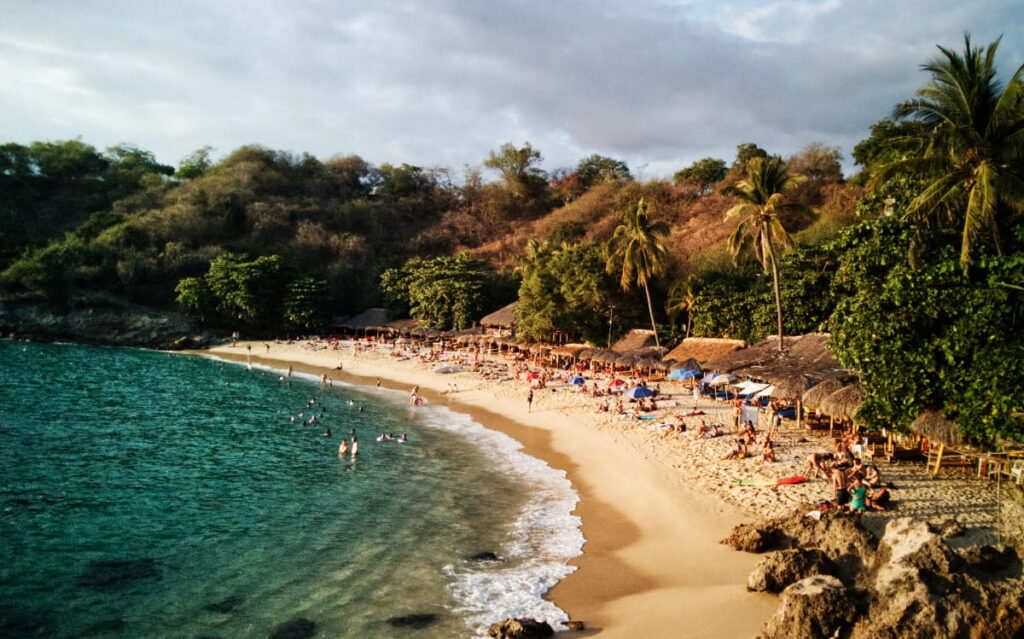 The most beautiful beaches in Oaxaca have breathtaking bays of turquoise water encompassed by cliffs of the Sierra Madre mountains that extend into the sea.
The weather is warm year-round, with temperatures and humidity peaking in the spring and summer months. These higher temperatures also bring more rain and the threat of hurricanes.
The high season (November to March) is inundated with foreigners which is most evident by the higher than average prices of the hostels in Puerto Escondido during this time. And when schools are out in the late summer, the coast of Oaxaca sees an influx of national tourists.
Despite the higher prices, I think the best time to visit Puerto Escondido, Huatulco, and other places on the coast is from November to March.
You'll have more clear days, calmer seas, and less oppressive heat and humidity. In addition, November marks the start of whale watching season which lasts until March or April.
Weather in Oaxaca
The weather in Oaxaca is characterized by two distinct seasons – wet and dry. I didn't realize how polar opposite they are until I lived in Oaxaca City long-term.
At the end of August, I was ready for the rains to subside. I didn't realize some of the biggest rainstorms were yet to come. By March, my skin and hair were desperate to bask in humidity. And in April and May, the sun was relentless.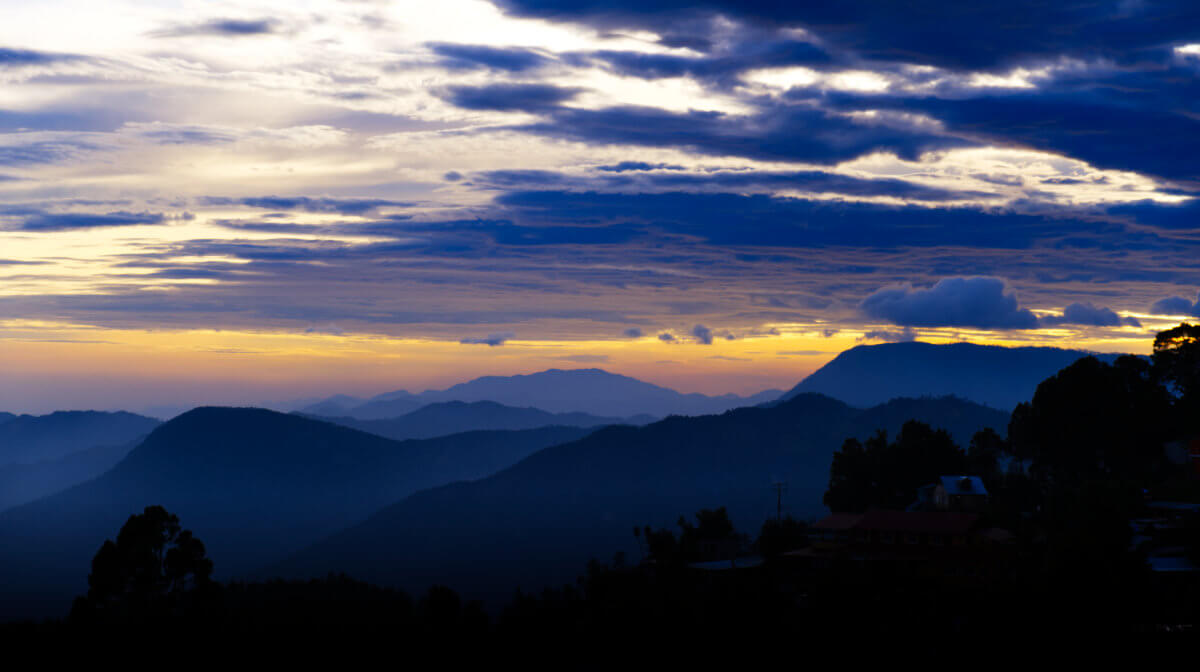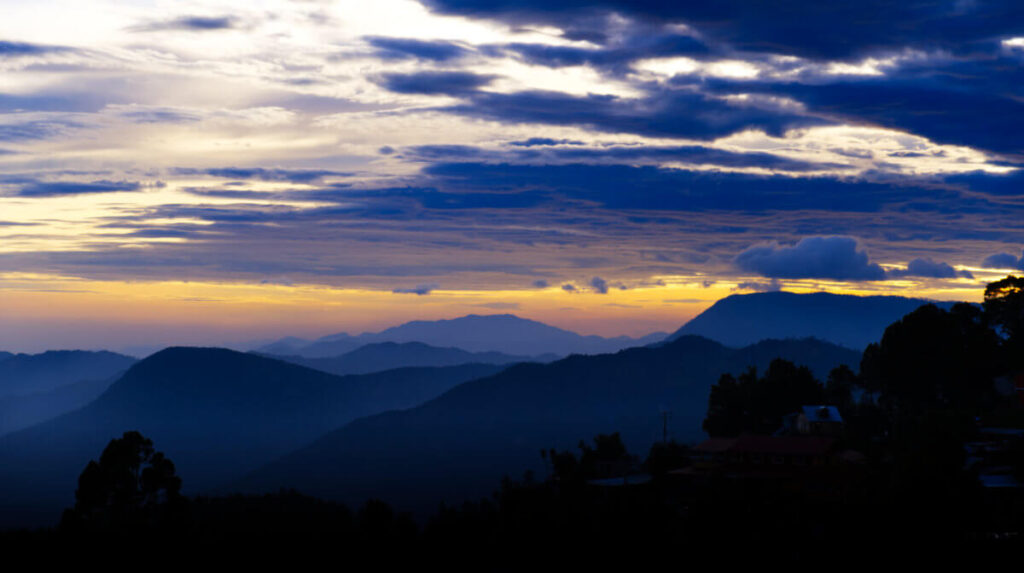 The higher elevation areas near Oaxaca, such as San Jose del Pacifico, can get downright cold (especially in the winter months). And of course, the coastal region has more year-round humidity with less temperature relief in the early mornings and evenings.
There are fluctuations within these two seasons. Most of these I've already talked about above, but you can further compare monthly averages of both Oaxaca City and the beaches using this weather site.
Oaxaca City Weather
When a friend told me we weren't likely to see any rain until April, I was floored. It was only December after all. My nose had already begun to feel dry and dusty, something I had never experienced since I was used to living in more humid regions.
Then when April rolled around, I kept waiting for a heavy rainstorm to clear the air, wash away the dust, and bring cooler temperatures. We didn't start to see heavy rains until the beginning of June.
Questions About The Best Time to Visit Oaxaca
When is the best time to visit Oaxaca?
The best time to visit Oaxaca is from October to March since most of the rains have stopped and the temperatures are lower. Although, these months bring more visitors to the city as well. If you don't mind higher temperatures, April and May see fewer tourists. The same is true in the summer months when afternoon rains are a regular occurrence.
What is the rainy season in Oaxaca?
The rainy season in Oaxaca last from approximately June through September. During this time you can expect afternoon showers that sometimes extend into the evening. Occasionally it will be overcast and rainy throughout the entire day. During these months, the temperatures in the morning and evening are cool.
Does it rain a lot in Oaxaca?
It rains a lot in Oaxaca during the rainy season from June to September. During these months, the city receives about 70% of its annual rainfall. You can expect frequent storms in the afternoon and sometimes evenings. The dry season in Oaxaca lasts from October to May. During these months, there is almost no rain in Oaxaca.
Well, that wraps up my favorite time to travel to Oaxaca. What are your favorite months to be in Oaxaca? Let me know in the comments!